Carl Icahn's Latest Gig: Advising President-Elect Trump On Overhauling Federal Regulations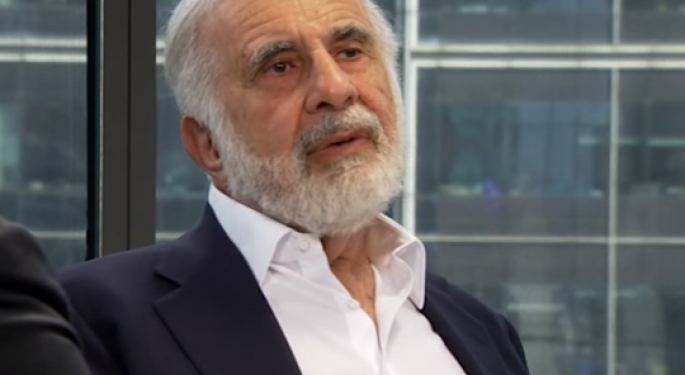 Billionaire activist investor Carl Icahn was tapped by President-elect Donald Trump to help implement new business-friendly regulations that can help American companies get rid of red tape and better compete in the international stage.
He will also act in a non-official capacity, won't receive a salary and will be free to continue his business operations.
Icahn, a longtime friend and supporter of Trump, said in a press release that American businesses have been "crippled by over $1 trillion in new regulations and over 750 billion hours dealing with paperwork."
"It's time to break free of excessive regulation and let our entrepreneurs do what they do best: create jobs and support communities," he added.
In an interview with The Wall Street Journal, Icahn said Trump is on a mission to rid businesses of the "absurd regulation by bureaucrats."
The Democratic National Committee was quick to denounce Icahn's role in the government as it adds another billionaire to Trump's inner circle.
"It looks like Trump isn't the only billionaire set to profit off of the presidency," spokesman Eric Walker told WSJ in a statement.
In addition, Icahn advised Trump in vetting candidates to run the Environmental Protection Agency and is also playing a role in selecting the next head of the Securities and Exchange Commission.
Needless to say, Icahn's activist investment endeavors can either be hurt or improved on depending on who is tapped to lead the SEC.
WSJ also noted that Icahn considers himself a centrist and wants to give back to the country, which provided him with the opportunity to rise from modest means to become a multi-billionaire.
Posted-In: Activist Investing Carl Icahn Donald Trump The Wall Street Journal Wall Street JournalPolitics Media General Best of Benzinga
View Comments and Join the Discussion!