When is the Best Time to Retire?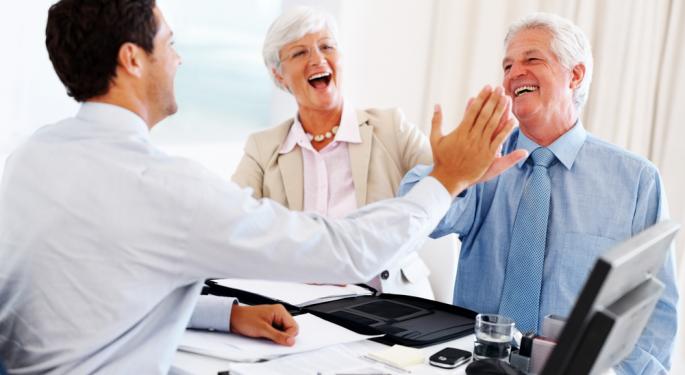 Don't you wish that was a simple question with a simple answer? First, you have to be able to afford to be retired. That means, having enough money saved or coming in from some combination of Social Security, pension and savings to pay the bills. Second, you have to be ready.
The "ready" part is almost as problematic as the financial one. Some people, who end up retiring when they think they should, struggle with time on their hands and no sense of purpose. It's easy to say, "Just relax and enjoy yourself," but for many that's easier said than done.
Define Retirement
Bill Losey, Certified Retirement Coach, and owner of Bill Losey Retirement Solutions, LLC, said in a Wall Street Journal article: "I define retirement as making work optional. Retirement or the state of feeling retired is about being able to do what you want, when you want, where you want, with whom you want, at the time you want, on your terms, regardless of your age."
Losey suggests that retirement isn't about being a certain age, but rather about being certain you have enough income to live the lifestyle you want.
Financial Status
Retirement is only an option if you can afford it. For some that means a total cessation of working – for others, part time income can fill the gap and make at least partial retirement possible at a younger age.
To determine your "financial readiness" for retirement, take stock of all possible income sources, starting with Social Security.
Social Security
Losey points out the four current age choices for signing up for Social Security benefits. They are, 62, 65, 66, and 67. When you reach the age of 62, you are eligible for reduced Social Security benefits.
If you wait, depending on the year you were born, you can apply for full retirement benefits at the age of 65, 66, or 67. The difference, according to Losey, is about a 28 percent reduction if you sign up for Social Security at the age of 62 versus your "full retirement" age.
Not only does signing up for Social Security at 62 result in lower benefits, but those benefits will be the basis for all future increases over your lifetime.
Savings
For a growing number of working Americans, savings – through employer-sponsored 401(k) plans, IRAs or other investment vehicles provide the rest (and in many cases most) of whatever income they will have in retirement.
Defined benefit pension plans still exist, but their numbers are shrinking. According to the Employee Benefit Research Institute, in 2011 only 3 percent of all private sector wage and salary workers participated only in a defined benefit pension plan, while 31 percent participated only in a defined contribution plan, in which investment earnings determine the eventual payout.
Since income from investments is not guaranteed, most experts advise being conservative when estimating annual returns.
Adding Up the Numbers
Start by deciding what you will need in annual income to live the retired life – at any age – that you want to live. From that, subtract Social Security and, if you're lucky, any defined pension amount you will be receiving.
The balance is the amount you need to generate through investment or interest income on your "nest egg." Losey suggests dividing that amount by 0.05 to come up with what he calls your Financial Independence Number.
For example, if the amount you need to complete your income needs in retirement is $25,000 a year, your Financial Independence Number (FIN) is $500,000. If that number is unattainable, and you still want to retire, consider working part time to supplement your retirement income.
Another option would be to use one of many available retirement calculators online to determine what your nest egg will need to be. CNNMoney has one that takes into account both Social Security and any pension you might be receiving. In fact, there are many types of calculators that can help you plan for your financial future (such as LendingTree's reverse mortage calculator).
Other Considerations
Having enough money to retire is obviously a huge part of the picture, but having the right attitude is also important. If you have the money, but truly enjoy your work and have no idea what you would do in retirement, now may not be the best time.
The Huffington Post suggests that once you know the lay of the financial landscape, start planning for retirement by developing a plan. Decide whether you want to relax or enter a new phase of life, filled with excitement or both.
You should also consult closely with your spouse or significant other. If your spouse is retired and you will be joining them, you need to know how the two of you will integrate your time together. If your spouse will continue working, integration of lifestyle is, perhaps, even more important.
Finally, The Huffington Post says to make sure you develop a schedule. This includes scheduled activity as well as scheduled relaxation. For most people retirement is a self-directed combination of activity and relaxation. It may be tempting just to "let each day happen" but most experts agree that having no plan whatsoever is a mistake.
Finally
The best time to retire is a combination of (a) when you can afford to and (b) when you are ready. That is not a cop out. Pegging retirement to Social Security or some other artificial dateline puts undue pressure on you without taking into account the two factors above. Since Social Security is not likely to be adequate to sustain you in retirement, eligibility dates for that benefit are simply not as important as they used to be.
Instead, take financial stock of your personal situation and thoughtfully consider how you will spend your retirement years. Armed with that information, develop a plan, go for it, and don't look back.
Posted-In: Wall Street JournalTopics Economics Media Personal Finance General Best of Benzinga
View Comments and Join the Discussion!