Cramer Disagrees With Wall Street's iPhone Analysis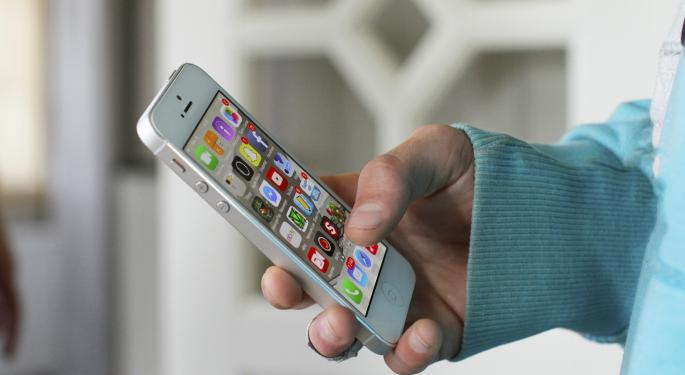 Wall Street analysts may be missing a key component of Apple Inc. (NASDAQ: AAPL)'s iPhone story, CNBC's Jim Cramer suggested during his daily "Mad Money" show. While many analysts were quick to conclude that Apple's new iPhone won't perform as well as had hoped, the complete opposite is true -- and Wall Street is too old to understand why.
"The analysts themselves might be too old to get their heads around the way younger people see these products," Cramer said. "When new technology comes out, millennials, who tend to be too young to be senior analysts, are far more likely to figure out how to use them and how to adapt to them."
Among several analysts who were disappointed with Apple's new iPhone include those at Credit Suisse, Canaccord Genuity, JPMorgan, Piper Jaffray and KeyBanc, Cramer noted. These out of touch with Apple's key demographic target group analysts need to "figure out what's happening or what's going to happen" in the tech world and who better to show them then their own kids.
In fact, the iPhone is capable of doing hundreds of things that analysts don't even know exist yet are vital components of a millennial person's life. In other words, the iPhone should have been greeted with a "wow" factor by the Street and not a "blah, blah blah."
"They don't see anything new because they don't understand how 20-somethings use technology to brand or even re-brand themselves," Cramer said. "They don't understand silly games. They see everything as incremental. Younger people see everything as the ability to explore the seemingly un-explorable or re-create themselves to friends in a setting that's as compelling as a big-screen movie."
See Also:
The Reviews Are In: Apple Needed To Go Bolder, Better With New Lineup Of iPhones
Posted-In: iPhone iPhone X Mad Money millenials Jim CramerTech Media Best of Benzinga
View Comments and Join the Discussion!