Pro: For Bitcoin To Succeed Over Time, Everything Needs To Go Right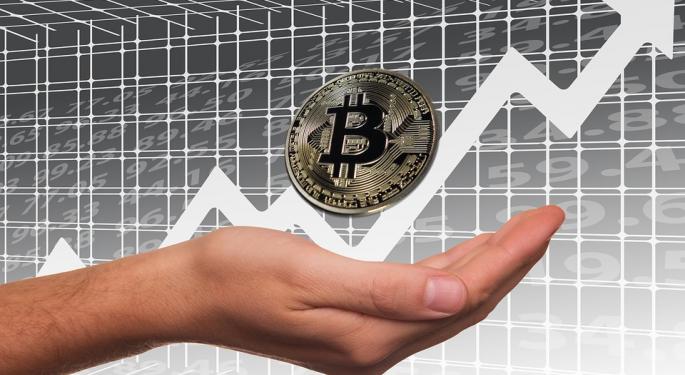 Brad McMillan, Commonwealth Financial Network chief investment officer, coined last week the "Bubby Award," which is given to the "bubble of the year." And the winner of the first award goes to the digital currency bitcoin.
Part of the reason to be negative on bitcoin stems from the fact that China is "already halfway toward outlawing cryptocurrencies entirely," and there is always the possibility it could also be outlawed in the U.S. as well, he wrote in a blog post.
"Bitcoin could once again become what it was not that long ago: a fringe asset, used by very few," he added. "If the banking system, for whatever reason, decides to turn its collective back on bitcoin, perhaps in favor of a rival cryptocurrency it creates with governmental approval, then bitcoin could also drop in popularity."
Is All Hope Lost?
The long-term success of bitcoin most certainly depends on "everything going right," McMillan explained as a guest on CNBC's "Squawk Box" segment Monday. And as it stands now, many of the most important factors that determine its value aren't working in bitcoin's favor. For example, many assign value to bitcoin due to its perceived scarcity but this isn't the case as there are over 700 different digital currencies in existence.
Meanwhile, among McMillan's network of advisers and clients, only a "handful" have chosen to gain exposure to bitcoin, he continued. While his firm doesn't take a position either way in bitcoin it is not an investment that is recommended, especially the bitcoin related exchange-traded fund, which trades at a "ridiculous premium" compared to the underlying asset value.
Related Links:
El-Erian Says Bitcoin's Fair Value Is Half Of Its Current Value
Jamie Dimon: Bitcoin Is Stupid
View Comments and Join the Discussion!
Posted-In: Bitcoin Bitcoin BubbleCryptocurrency Futures Forex Top Stories Markets Media Best of Benzinga