Jamie Dimon: Bitcoin Is Stupid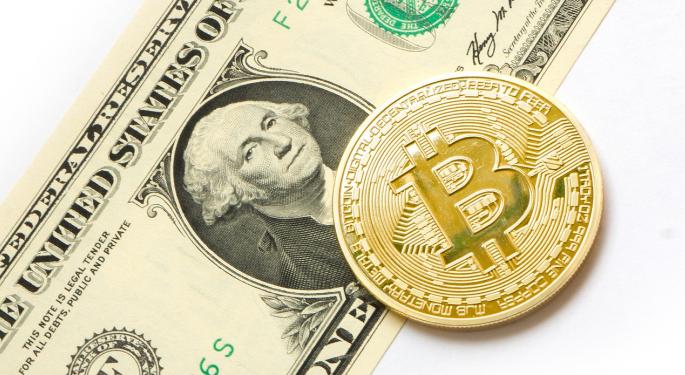 To the ire of many a cryptocurrency fan, JPMorgan Chase & Co. (NYSE: JPM) CEO Jamie Dimon issued an epic diss to bitcoin Tuesday.
Dimon, upon taking the stage at CNBC's 'Delivering Alpha' conference, let loose with a mini-rant on the subject of the digital currency, which he called a "fraud."
Here are a few of the most notable caustic comments from the CEO.
On what he'd do were he to discover a JPMorgan trader was trading in bitcoin, Dimon said, "I'd fire them in a second."
"It's worse than tulip bulbs," he said, comparing the bitcoin craze of recent months to a notorious investment bubble of the 16th century.
Dimon wasn't all negative, suggesting that there is a market for bitcoin adoption, if a rather limited one. "If you were a drug dealer, a murderer ... you are better off doing it in bitcoin than U.S. dollars," he explained.
The bank boss has no desire to try pick a top however, acknowledging that he won't short bitcoin as the alternative investment has room to run from its current levels.
Still he remains as convinced as ever — he's been anti-virtual currency since at least 2015 — that regulators will eventually come down hard on bitcoin.
"It will blow up," he declared. Bitcoin fell to session lows following Dimon's comments.
Related Link: A Look Back At Delivering Alpha 2016's Top Long And Short Ideas
View Comments and Join the Discussion!
Posted-In: Bitcoin CNBC cryptocurrenciesNews Forex Events Markets Media Best of Benzinga