Save Us From Killer Robots, Elon Musk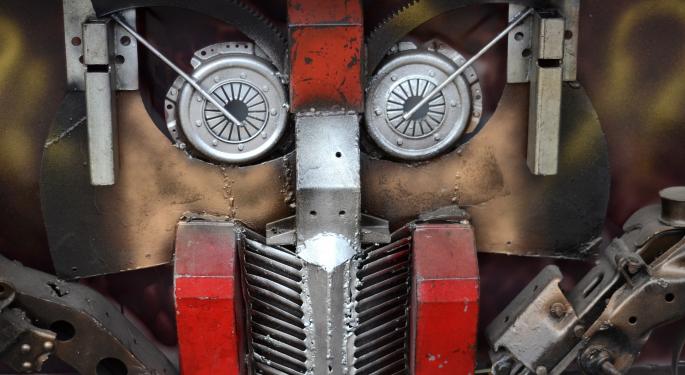 Robots were responsible for killing billions of people and enslaving the surviving human race in the "Terminator" franchise. In 2017, the threat of this happening is more real than what many had jokingly brushed off as science fiction.
Tesla Inc (NASDAQ: TSLA) CEO Elon Musk joined more than 100 artificial intelligence experts in urging the United Nations to take immediate action against the development of killer robots — or "weapons of terror," CNBC reported.
Musk and 116 robotics experts said in an open letter to the UN that once one killer robot is manufactured, it will lead to armed conflict at a scale that has never been seen before. In fact, the pace of global conflicts will prove to be at a timescale that is "faster than humans can comprehend.
"These can be weapons of terror, weapons that despots and terrorists use against innocent populations and weapons hacked to behave in undesirable ways," the letter stated.
Killer Robots Already Exist
Killer robots don't exist in the way they're portrayed in the "Terminator" franchise, but many armies make use of fully autonomous drones, machine guns and tanks, according to CNBC.
A meeting is set for, November to discuss autonomous weapons and experts are urging the UN to take action on them.
"We do not have long to act. Once this Pandora's box is opened, it will be hard to close," CNBC quoted the experts as saying.
Related Links:
Is This How Skynet Starts? Samsung's Robot Vacuum Can Take Orders From Amazon's Echo
Did Google Acquire Boston Dynamics To Manufacture Killer Robots?
View Comments and Join the Discussion!
Posted-In: News Futures Politics Events Global Markets Tech Media Best of Benzinga