Cramer's 3-Point Plan To Survive The Current Sell-Off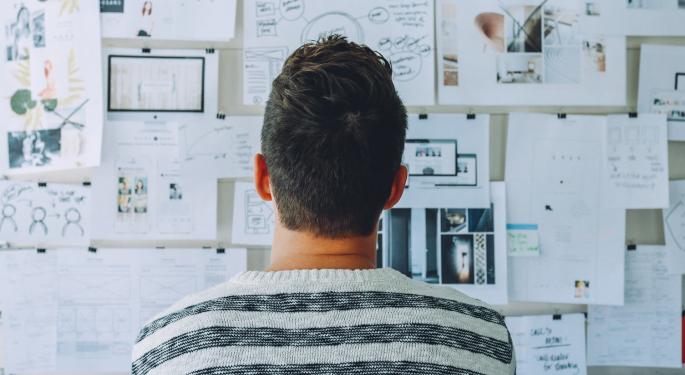 Equity markets suffered its worst daily performance in months on Wednesday, and U.S. equity futures are pointing toward further declines Thursday morning. Investors looking for a game plan to survive the sell-off might want to consider what CNBC's Jim Cramer has to say.
Cramer offered a three-point survival plan during his daily show "Mad Money" on Wednesday. Before jumping into the specifics, Cramer felt it prudent to take a step back and identify what caused the sell-off.
"People are starting to worry that this political morass could hurt the economy, especially since many stocks, like the banks, are up because investors expect the Federal Reserve will keep raising interest rates," Cramer said. "But if the data gets weaker because of Washington, then the Fed might delay those hikes and the bank stocks will get pounded even harder than they were today."
1. Avoid Financials
Cramer noted that not only were financial stocks were hard hit on Wednesday but the sector represents the "epicenter of this downturn." As such, Cramer's first point is to stay away from the "blast zone." However, the "blast zone" could extend beyond financials and spread to transportation companies, which have also been hard hit as of late.
2. Identify The Winners
Cramer's second point is that there are always winners to be found in a market sell-off. In this case, the idea of a slowing economy makes high dividend yielding secular growth stocks a "magnet" for money.
3. Don't Think Past Winners Are Still Winners
Last, Cramer wants investors to get rid of the theory that former winning stocks are automatically poised to rebound right away. He suggested that eager investors looking to buy on the dip should either wait a bit longer before jumping in, or at the very least slowly buy on the way down and not all at once.
Related Links:
25 Stocks Moving In Thursday's Pre-Market Session
Posted-In: CNBCFutures Politics Top Stories Markets Media Trading Ideas General Best of Benzinga
View Comments and Join the Discussion!