Pro: Top Technology Tips Include Industry Juggernauts And Struggling Fitbit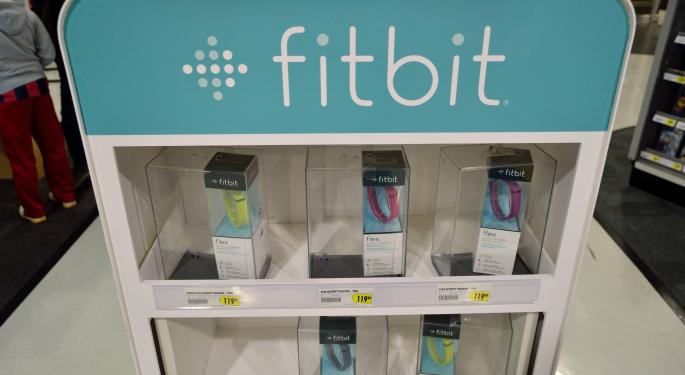 Paul Meeks of Sloy, Dahl & Holst was a guest on CNBC's "Squawk Box" to offer his top tech investment ideas both big and small.
Fitbit Isn't Dead
Among the smaller-cap tech picks, Meeks is attracted to the fitness tracker and wearable company Fitbit Inc (NYSE: FIT) despite the stock's dreadful 66 percent loss over the past year.
While Meeks believes Fitbit is a "turnaround" story, the stock is also attractive just north of $5 per share given the fact that the company holds around $3.50 per share in cash, zero debt on the balance sheet and a potential downside to just $5 per share. As such, if the company were to "ever doing anything right" then the stock could double in value.
The Big Names
Moving on to the "big names," Meeks believes Alphabet Inc (NASDAQ: GOOG) (NASDAQ: GOOGL) has the most upside just based on its underperformance relative to the "FANG" group over the past few months.
Among the other ultra-large cap names, Meeks said he turned more positive on Apple Inc. (NASDAQ: AAPL) after the stock has "flattened-out," which gave him a chance to buy shares.
Meeks also talked about one of the hottest topics among tech investors: cloud companies. He said there are some days when it is impossible to buy shares of a cloud provider because they are too expensive and as such investors should always be buying on pullbacks.
IBM Isn't A Tech Company
Finally, Meeks commented on International Business Machines Corp. (NYSE: IBM) after its first-quarter report sent the stock trading lower by 5 percent.
Meeks argued that IBM has no business calling itself a technology company given its alarming streak of shrinking its revenue every quarter for five years. He also believes that IBM's shift to a new-age technology company will take years.
"This is a 70's, 80's, 90's story and maybe for the 3 percent dividend yield you buy it, but this is a value stock — I don't think I would even consider it a technology company anymore," he said.
Related Links:
Jim Cramer And Bob Lang's 2013 FANG Call Was A Home Run
Google, The Laggard Of The FANG Stocks, May Catch Up This Year
__________
Image Credit: By Raysonho @ Open Grid Scheduler / Grid Engine (Own work) [CC0], via Wikimedia Commons
Posted-In: CNBC Paul Meeks Technology Technology StocksSports Tech Media General Best of Benzinga
View Comments and Join the Discussion!