Initial Reaction To The Terrorist Attack Near Parliament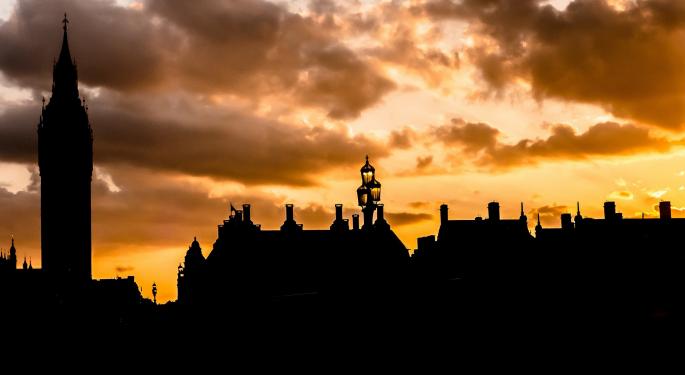 London police have confirmed a terrorist attack has resulted in the deaths of four people.
According to The Guardian, one police officer and two others have been killed along with the terrorist near the front yard of the parliamentary compound.
A terrorist drove a car into pedestrians on the iconic Westminster Bridge and then crashed the car into the railing of the Houses of Parliament before starting a stabbing rampage.
Speaking to CNBC's Scott Wapner, former CIA analyst Lt. Col. Tony Shaffer explained that terrorist groups, including ISIS, have "aspirations" to attack London and other major cities. In fact, British authorities managed to prevent 13 separate attacks over the past few months.
"This was meant to send a very public message," he said.
Shaffer added a bigger takeaway is the fact that a successful terror attack doesn't require a gun to be effective, as a vehicle and knife is enough.
Shaffer said that while many will be quick to characterize Wednesday's terror attack as being committed by a lone wolf, this isn't accurate.
"These so called lone wolves are not lone, they are actually part of a larger orchestrated campaign of terror," Shaffer emphasized.
See Also:
Past European Terror Attacks' Effect On U.S. Markets Might Not Be What You'd Think
Do Terrorist-Suspected Air Disasters Affect U.S. Transportation Sector Stocks?
View Comments and Join the Discussion!
Posted-In: CNBC ISIS LondonNews Eurozone Global Markets Media Best of Benzinga