Past European Terror Attacks' Effect On U.S. Markets Might Not Be What You'd Think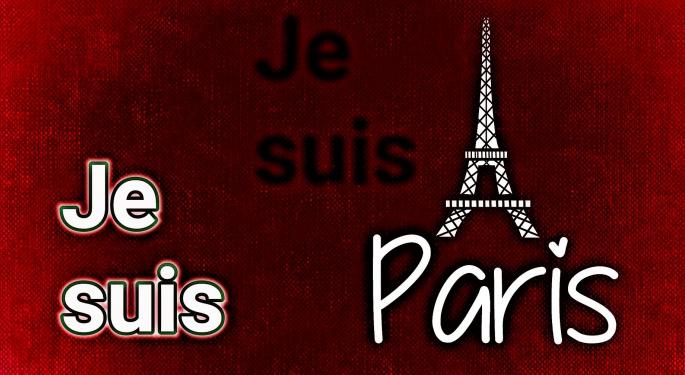 An estimated minimum of 84 people died after an individual drove a truck into a crowd celebrating Bastille Day in Nice, France. Shortly afterward, French President François Hollande said the attack was of "an undeniable terrorist nature" according to the BBC. The attack, if indeed terrorist induced, is the largest attack on European soil since the 2015 Paris attacks.
The U.S. markets did not react negatively to the news, however, trading up 0.09 percent Friday afternoon. This was not anything new, as only one out of the last three major European terror attacks have seen the S&P 500 close down after the event. Even the 130 death toll from the Paris attacks did not shake the market into closing negatively after the event.
Related Link: Is The NRA About To Fall?
A Look Back
The European past attacks are shown below in red with S&P 500 price movement.
Over the last five years, there have been three major terror attacks in Western Europe, excluding the most recent attack in Nice, all of which led to increased trading activity in U.S. markets. These attacks included the March Brussels bombings, the November Paris attacks and the Charlie Hebdo shooting in 2011.
The past attacks are shown below in red with S&P 500 price movement.
Brussel Bombings
Five ISIS-pledged individuals coordinated three bombings at transportation stations in Brussels, killing 32 people on March 22, 2016.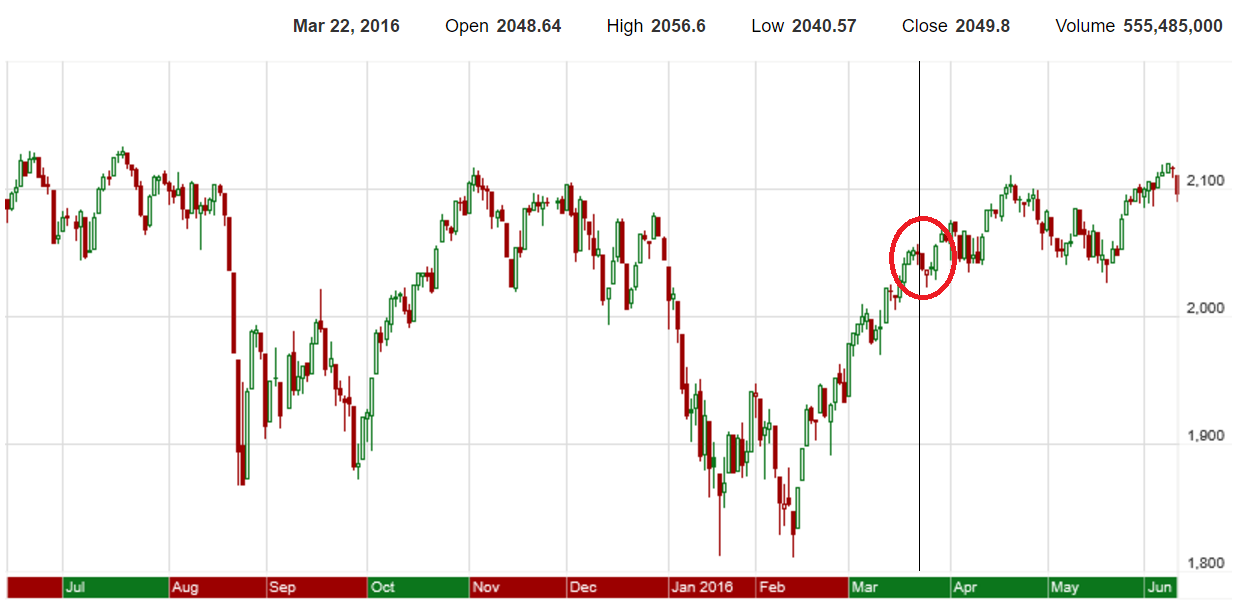 The attack played a role in sending stocks down for three days, but the uptrend continued on the fourth.
Paris Attacks
An estimated nine participants in the name of ISIS bombed six areas of Paris, killing 130 people on November 13, 2015.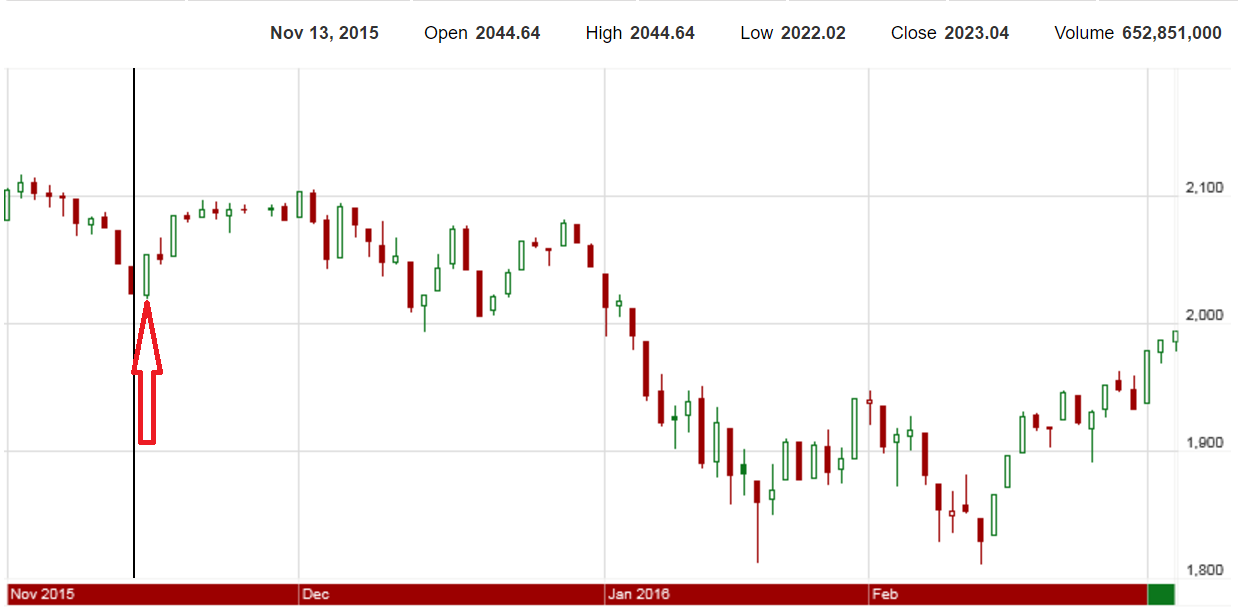 The attacks happened after Friday's market close and didn't have much of an effect the following Monday. Although the Paris attacks were the largest of the three listed here, including Nice, stocks rose significantly Monday.
Charlie Hebdo Shootings
Cherif and Said Kouachi, both dedicated to Al-Qaeda, shot and killed 12 individuals at Charlie Hebdo's headquarters in Paris, France, on January 7, 2015. The attack came after the Charlie Hebdo magazine published an issue showing Muslim prophet Muhammad saying, "100 lashes, if you don't die laughing."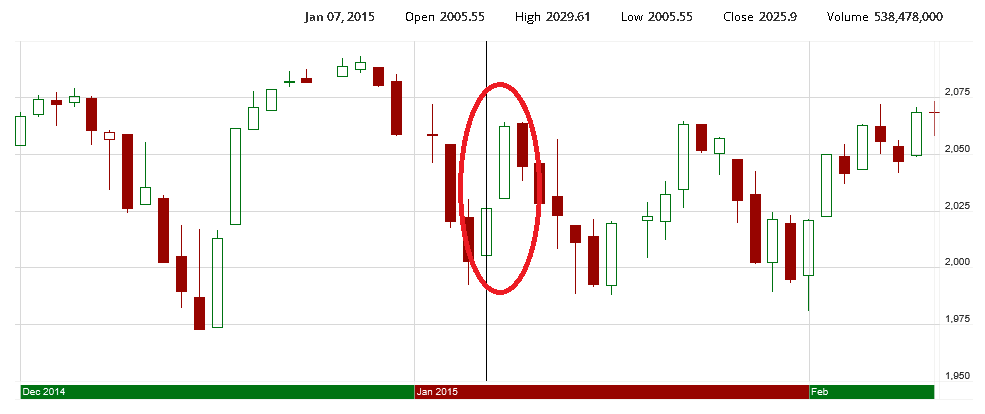 The attack did not send American stocks falling on the next trading day after the attack, conversely, U.S. markets performed well following the attack.
Overall, terrorist attacks in Europe generally don't send S&P 500 stocks down, at least not on the trading day closest to the event.
Did you like this article? Could it have been improved? Please email feedback@benzinga.com to let us know!
View Comments and Join the Discussion!
Posted-In: BBC Charlie Hebdo European Terror attacks European terrorist attacks FranceEurozone Top Stories Markets Best of Benzinga