Hedge Funds Could Be Big Winners From A Border Adjustment Tax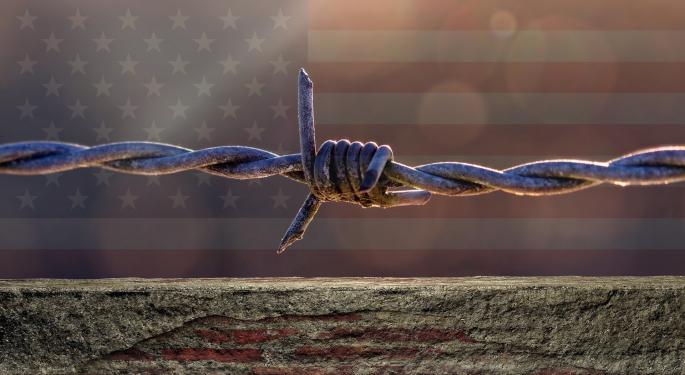 President Trump's proposed border adjustment tax is intended to put American manufacturers and exporters on a more equal playing field with their international peers. But according to CNBC's Leslie Picker, hedge funds could also emerge a big winner under any new tax system.
Picker explained on CNBC that exports of goods and services from the U.S. could be exempt from taxes. This would benefit hedge funds for the simple reason that many funds are domiciled abroad, such as in Bermuda, the Cayman Islands and Virgin Islands.
Picker said most hedge fund workers are domiciled in the U.S., which means that these firms could export their service of managing a portfolio to the foreign fund. As such, hedge funds could see their tax rates fall all the way to zero percent from 45 percent.
The 'If' Part
Picker did state the final language of a border tax remains unknown. The big "if" part of the equation? lawmakers could completely eliminate the benefit hedge funds would see as the final tax or perhaps all exporters are services will be exempt from seeing any benefit.
Tax experts mostly agree that eliminating services poses serious challenges as it's unclear what exactly a service is. For instance, is software a product or a service?
"You don't think of hedge funds, you don't really think of services when you think of experts," she said. "But that's become an incredibly big part of our export economy and the challenge is that fine line - where do you draw the line between what is a service and what is a product?"
See Also:
Winners From A Border Adjustment Tax
View Comments and Join the Discussion!
Posted-In: Border Tax CNBC Donald Trump Hedge FundsPolitics Media General Best of Benzinga