Peter Thiel Hates Buzzwords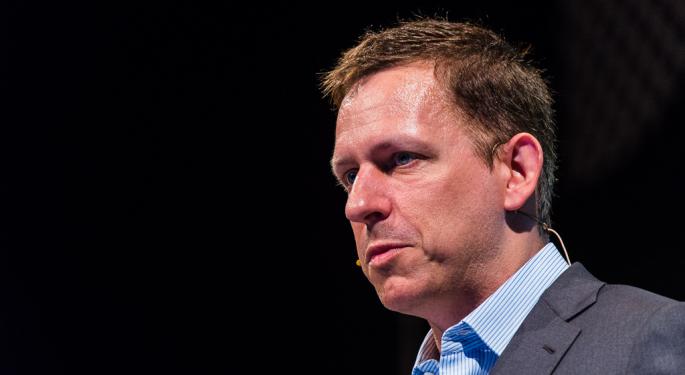 Billionaire investor and entrepreneur Peter Thiel hates it when companies use buzzwords.
Speaking at the CERAWeek by IHS Markit Conference, Thiel explained that when a company uses the word "trend" it implies other companies are likely doing the exact same thing they are. In fact, when an entrepreneur pitches his business and uses the word "trend," Thiel believes it's a "poker tell" sign that the company is far from unique.
Thiel also suggested there are too many companies piling into the latest "trends." A few years ago, the hottest categories were big data and cloud computer, but today it's self-driving cars and artificial intelligence.
In fact, the space has perhaps grown so big that investors should "run away as fast as you can."
What Attracted Thiel To Facebook
Thiel, an early investor in Facebook Inc (NASDAQ: FB) and current board member, explained why he was initially attracted to the company co-founded by Mark Zuckerberg, even though his business pitch was far from perfect.
Thiel said that what Facebook "really cracked was real identity and how to bring that onto the internet."
"It was just the perfect company," Thiel continued. "I think you have a perfect pitch when you have a bad company... And sometimes a perfect company doesn't need to have a terribly good pitch. So we were going to invest no matter what happened and we did."
See Also:
Thiel Addresses 'Visceral Reactions' Toward His Support Of Trump: Is It Really Bad For Business?
PayPal Co-Founder Peter Thiel Explains How PayPal Led To A 'PayPal Mafia'
Image: Heisenberg Media, Flickr
Posted-In: CNBC Mark Zuckerberg Peter Thiel startupsTech Media Best of Benzinga
View Comments and Join the Discussion!