Apple Vs. FBI: Whose Side Is The Former NSA Director Michael Hayden On?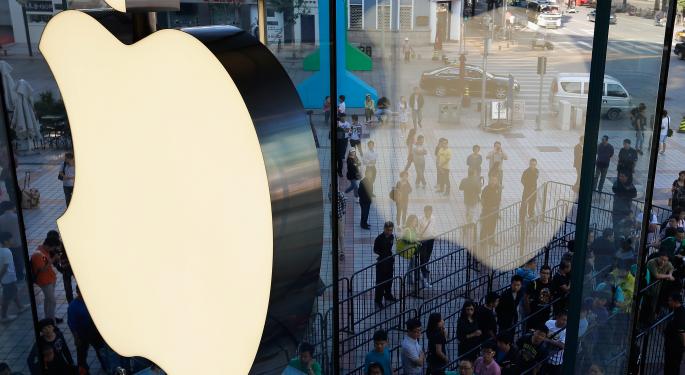 Former NSA Director Gen. Michael Hayden appeared on CNBC on Tuesday, talking about the FBI's encryption battle with Apple Inc. (NASDAQ: AAPL).
According to Hayden, the US is safer with end-to-end encryption, and without back doors. "I'm taking the position of Apple on the broader question, on the prime question" of whether all its devices should have universal back doors, he said.
The former CIA Director said he understands the desire to have access to Apple devices from a law enforcement perspective, but thinks that "even when you are just looking at this through a security lens, that's actually not the best resolution for American security." In fact, he believes America is safer with unbreakable end-to-end encryption.
Related Link: Apple Vs. The FBI: Whose Side Are You On?
"When you put a backdoor into everything, as the former Director of the NSA, I'm going 'thank you Lord. Because even though that backdoor is not intended for me, and even though it might be really well constructed, and even though it may take me a long time, good intelligence services have now been given one additional potential entryway into your data and mine," Hayden explained.
The former NSA Director then added that, while technology companies should not be immune to decisions "arrived at through the American political process," he believes this process needs to arrive to a smart decision, and this means not compelling the companies to have universal back doors.
"My point is, American security, on balance, is better served with unbreakable encryption," he concluded.
Disclosure: Javier Hasse holds no positions in any of the securities mentioned above.
Posted-In: CNBC FBINews Politics Legal Tech Media General Best of Benzinga
View Comments and Join the Discussion!