Tepper: It's A Good Time To Take 'A Little Cash Off The Table'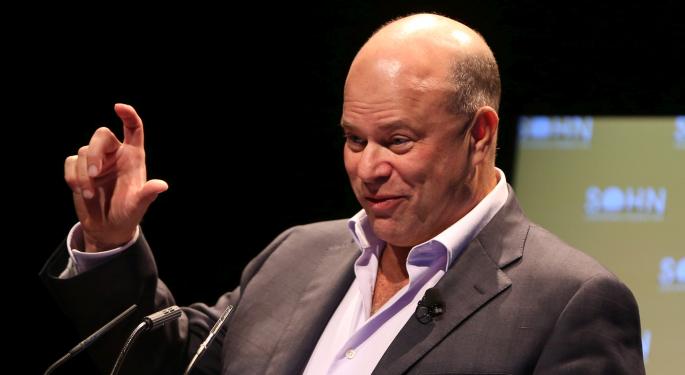 David Tepper was on CNBC and explained why it's a good time to take "a little cash off the table."
He thinks markets need a correction.
If there were a correction, he would be buying.
Appaloosa Management's David Tepper appeared on CNBC's "Squawk Box" on Thursday, ahead of the Federal Reserve's meeting next week. Among other things, the hedge fund manager explained why he thinks it might be a good time to take some money off the table.
According to Tepper, the current environment in the stock market is quite "challenging." In fact, he disclosed, he does not know where it is at right now. And, as nobody knows where it's at, volatility surges –- and it will remain high until investors adapt to the new situations.
Since there are "rivers [money flows] running both ways" at the time, one question lingers: Should investors buy the dips or sell the rallies?
Never A Bear
When asked if he was a bear, Tepper responded he is not. He did add, however, that he's "not as bullish" as he once was either. "I have problems with earnings growth, I have problems with multiples (…) all kinds of problems. So I can't call my self a bull."
He added, "Cramer said basically for people to take a little cash off the table, if they are fully invested. That is probably not a bad idea. If you are the average guy, over time, you won't do well in the stock market."
The investor explained it is not massive crashes or big mis-valuations he is worried about. He does, however, see the potential for a correction of 10, 15 to 20 percent like those in the 1980s and 90s.
"Hey, guess what? It's back to the future time. And if we have a 20 percent correction, or a 15 percent correction, I would buy," Tepper concluded.
Posted-In: Appaloosa Management CNBC David TepperCNBC Hedge Funds Markets Media General Best of Benzinga
View Comments and Join the Discussion!