The Oil Slump Continues: WTI Crude Falls Below $50 For First Time In 5 Years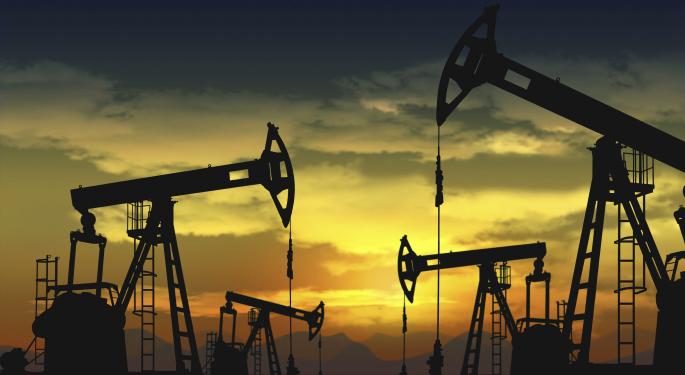 For the first time since April 2009, WTI crude breached the $50 mark Monday and briefly traded even lower, going as low as $49.95 per barrel. Though it recently traded above that mark, it was still down more than 4 percent for the day.
CNBC's Jackie DeAngelis reported on the news and discussed how low oil prices could go.
Related Link: Boone Pickens: Oil Will Be Back At $90-$100 Per Barrel In Next 12 To 18 Months
The Pressure To Sell
"Very remarkable selling pressure here in the pits [Monday] morning," DeAngelis said.
"Traders are telling me if we see a close under $50, this of course is a key psychological level, it really would be paramount. But what's adding pressure to the markets -- a few things that I want to draw to your attention -- the first would be the strengthening of the dollar, the dollar index over 91, projected to potentially go to a 100, is definitely going to continue to add pressure to crude prices; but then it's the supply-demand balance."
Related Link: Doug Kass' 15 Crazy Predictions For 2015
Weekly Oil Prices - Regional | FindTheBest
On The Euro Front
She continued, "Fresh worries over what's happening in the Eurozone, especially in Greece, is leading [sic.] people to believe that the demand will just not be there in 2015. At the same time, we have more data points out showing us that supply continues to ramp in Russia. Also in the Middle East, you have got the OPEC standing firm. So, right now the question is who is going to blink first."
How Low Can Oil Fall?
"Traders are saying we could go to the $40s here in the next few months," DeAngelis said. "We could potentially see that $33 low that we haven't seen since 2009."
Posted-In: Jackie DeAngelis OPEC Russia US DollarCNBC Commodities Markets Media Best of Benzinga
View Comments and Join the Discussion!