Emerging Market Concerns Expected To Top G20 Agenda in Sydney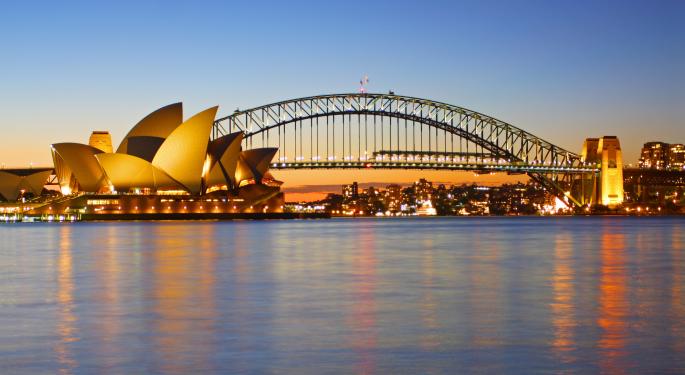 Finance ministers and central bank governors from some of the world's largest and fastest-growing economies are meeting in in Sydney, Australia, this weekend, for the Group of 20 summit.
The G20 countries reportedly represent about two-thirds of the world's population, 85 percent of global GPD and more than 75 of all international trade. And the concerns of emerging nations, regarding the impact of G20 policies on their fragile economies, are expected to surface at the meeting.
Australian Treasurer Joe Hockey, according to The Guardian newspaper, said he expects "robust discussions" between the new Federal Reserve Chair, Janet Yellen, and representatives from developing nations – who are concerned about a negative ripple effect once the Fed winds down its quantitative easing, or QE, program.
Related: Still On Top: Eight Of The Longest-Serving CEOs
That stimulus program has been injecting as much as $85 billion a month via bond purchases into the U.S. economy, to help in its post-recovery efforts. But, according to Peter Ryan, business editor with the Australian Broadcasting Corporation, "while the withdrawal of this cheap and easy money might be a sign that the U.S. economy is on the mend, the unwinding has resulted in falling stocks and currencies in emerging markets."
And many countries remained concerned that a new financial volatility could affect, or possibly even derail, the ongoing global economic recovery.
"QE tapering should be undertaken in a very orderly manner and carefully calibrated given the global economy today is very much interconnected," Hyun Oh Seok, South Korea's Deputy Prime Minister, Minister of Strategy and Finance told Reuters.
The wire service also quotes U.S. Treasury Secretary Jack Lew, speaking in Sydney ahead of the meetings, as advising developing nations to take responsibility for their own basic economic stability.
"Emerging markets need to take steps of their own to get their fiscal house in order and put structural reforms in place," he said.
Either way, "emerging markets remain at the top of the news whether it's South Africa or Brazil or India," Tim Adams, president and CEO at the IIF, told CNBC. "So that will be a real topic of discussion [in Sydney]."
View Comments and Join the Discussion!
Posted-In: News Emerging Markets Eurozone Global Economics Federal Reserve Markets Media Best of Benzinga