Talking Apps, Ads And Growth With Facebook COO Sheryl Sandberg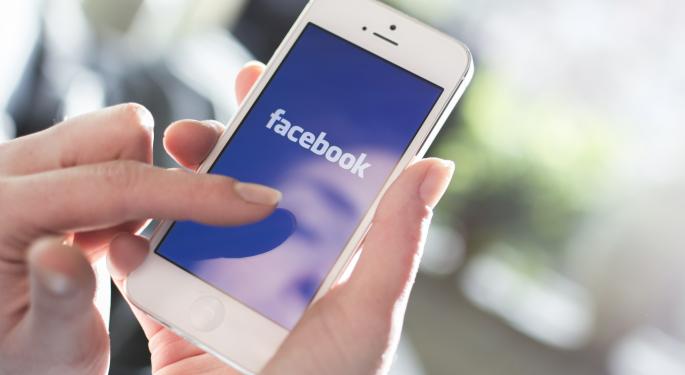 CNBC's Julia Boorstin interviewed Facebook (NASDAQ: FB) COO Sheryl Sandberg during Tuesday's Squawk Box program, to discuss the company's future advertising plans and growth.
"In the last quarter, we didn't just add lots of people to Facebook, but our engagement metrics are up; 62 percent of our people using Facebook are coming back everyday," Sandberg noted. "We're seeing increases in metrics like time spent."
Sandberg said advertisers know that ads bought on Facebook will bring back great returns, and that Facebook offers "personalized marketing" at an "unprecedented scale," with 750 million visitors coming to Facebook everyday. On the other end, she said, ads are conservative and mostly relevant to the consumers seeing them.
A year ago, measuring results for advertisers was difficult for Facebook. Today, they can do far more than just show that they "improved brand sentiment." Now they can even show sales results through Facebook ads.
Sandberg pointed out that many mobile users spend the majority of time in their news feeds, which gives advertisers an arm for outreach wherever their costumers are through mobile app usage. They're "focused on engagement across the board," she said; going on to note that teens are very active on Instagram.
Related: Top Trending Tickers On StockTwits For February 12
"A year ago we didn't have any mobile ad revenue and now with this quarter more than half of our mobile ad revenue," said Sandberg.
A multi-app strategy effects marketing in a variety of ways but, in all likelihood, Sandberg sees the company's main business coming from Facebook's main app for years to come.
"As we roll out some of these new apps, we'll see what works," she said, "we'll see what takes off and then there are things that will grow like Instagram's grown and then we will be in a position to introduce monetization and ads."
"But our focus when we first roll out these products is on the experience of the people who use them."
 Jason Cunningham had no position with the mentioned entities while writing this article. 
Posted-In: News Futures Psychology Events Hot Markets Movers Tech Best of Benzinga
View Comments and Join the Discussion!