Quicken Loans' Dan Gilbert On The State Of Mortgages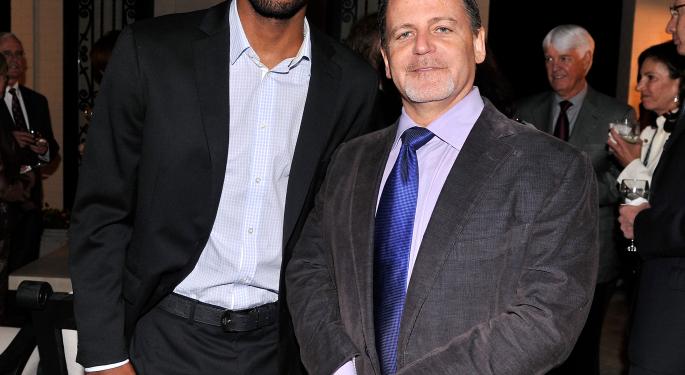 Dan Gilbert, Rock Ventures Founder and Chairman and Quicken Loans Founder and Chairman, talked about housing, from the trend of buying a home in cash to refinancing an underwater mortgage, while serving as a guest host on CNBC's Squawk Box Wednesday morning.
Gilbert said that the mortgage business is down from its peaks in the late spring, but he's pretty happy with what's happening at Quicken Loans.
"Although, a lot of people are paying cash for homes," said Gilbert, noting that many are in-full cash payments.
Gilbert sees strength in the purchase market, and cited double-digit increases in home purchases in certain areas of the country.
"Long-term rates will do in the short term when the Fed changes short term rates," said Gilbert, including that mortgage rates are at historical lows.
Related: Dan Gilbert's View On Detroit's Revitalization
Gilbert sees the Home Affordable Refinance Program as an excellent way to help those with underwater mortgages (a balance that exceeds the property value) who have kept up with payments (no delinquent payments for 12 months) refinance at low rates.
"I remember when I got into the mortgage business 28 years ago, and my father had a [5.5] percent interest rate on his house and he'd say 'You know son, here, you can be in the mortgage business all you want, you'll never see this rate again.' Meanwhile, we're at four percent, you know, back then we were at 10, 11, 12 [laughs], whatever we were at, so you know, you're ah, you're at rates that are ridiculous," said Gilbert.
"And it's crazy that millions of homeowners that can refinance and have higher interest rates today and think because they're underwater they can't, and it's in the government's interest, who has these HARP programs, the lenders, and certainly, and more than anything, the consumers and homeowners who take advantage of these things while they can."
Jason Cunningham had no position with the mentioned entities while writing this article. Visit Jason on Twitter at @JasonCunningham and @Benzinga.
Posted-In: News Politics Econ #s Economics Federal Reserve Hot Media General Best of Benzinga
View Comments and Join the Discussion!