Equity Group Investments' Sam Zell Talks Bipartisanship and American Dream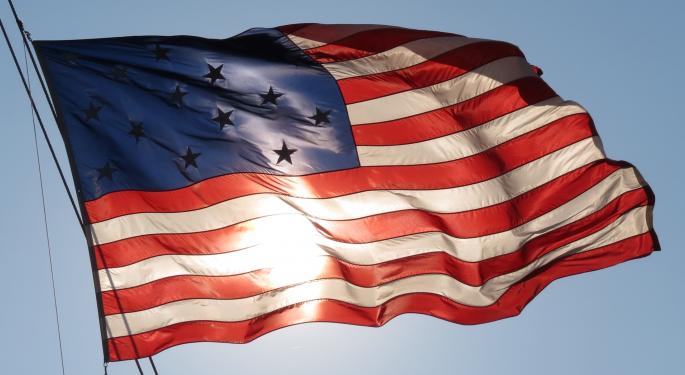 Equity Group Investments Chairman Sam Zell still sees the "American dream" as a possibility despite issues that range from poverty to education cuts.
Zell also discussed the need for bipartisanship in the political scenarios that the Unites States faces, and the blurred lines (no pun intended) of checks and balances while acting as a host on CNBC's Squawk Box Tuesday Morning. 
"I think the American dream still exists, because I think this country is unique in terms of the opportunity it creates for its people. Having said that, the degradation of our educational system, the dumbing down of our minorities, is having an enormously negative impact," said Zell. 
"And I think it's one of the biggest reasons for this enormous disparity of wealth." 
With such disparity commonplace in American life, a relief effort like the Affordable Care Act exists to help things move in the right direction, but reaching a bipartisan solution in congress is paramount if the government shutdown and risk of pushing past the debt ceiling are to be resolved. 
Related: Sam Zell Lays Down Dislike For Fractured Government
"The solution is dialogue, and frankly, I think it'd be terrible for our democracy if effectively one branch of the government, ah, laid down the law to the other branch," said Zell. 
"I mean, we have, you know, the founding fathers created a republic, not a democracy, a republic, with all kinds of checks and balances. I think part of the problem we're dealing with today is those lines have been blurred." 
Zell said that it's led to some elected officials "presuming they have more power than they have," with attempts "to bully things through as opposed to reach consensus." 
"Ultimately, if we do not reach consensus, if we do not reach bipartisan scenarios, we're going to have problems. I mean, the whole Obamacare scenario is  all about the fact that it wasn't bipartisan, and as a result, ah, 50 percent of the country, at a minimum, thinks it sucks," said Zell.
"And I'm part of that group." 
At the time of this writing, Jason Cunningham had no position with the mentioned entities. Visit Jason on Twitter @JasonCunningham.
Posted-In: CNBC CNBC CNBC's Squawk Box Equity Group InvestmentsPolitics Economics Media General Best of Benzinga
View Comments and Join the Discussion!