Rafferty Capital's Dick Bove Talks Bank Earnings, Europe and Fed/FDIC 'Turf Wars'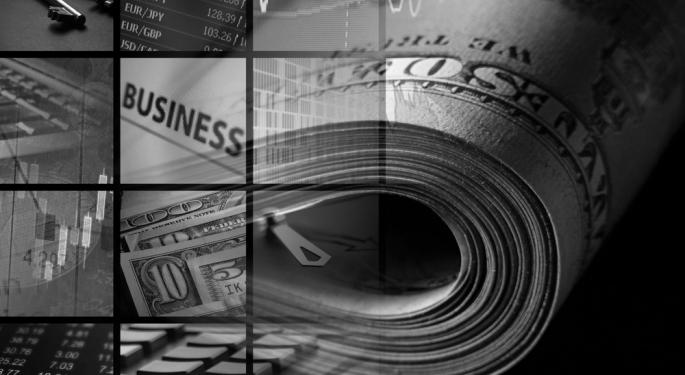 Rafferty Capital analyst Dick Bove sees new banking regulation as a battle between the Fed and the FDIC.
Bove also weighed in on Europe's growing interest in jailing bankers and talked about what we're going to be seeing from bank earnings on CNBC's Squawk Box on Tuesday morning.
First Bove commented on Europe's hunt for justice against their bankers, most aggressively in the U.K., for their reckless behavior and it's harmful effects on the European economy.
"It's obviously absurd, and it's basically the fact that, you know, the story was sold to the populations of the United States and Britain that the bank has caused the great financial crisis, and now politicians are doing everything they can to ride the wave of popularism by saying: 'We're going to get the bankers for this, we'r going to get the bankers for that,' " said Bove.
"What they've forgot isn't not every country in the world is attempting to harm their bankers."
Related: Greek Bailout Funding Released, With Strings Attached
He used BEMO's Canadian limb as an example, saying that they have no restrictions on their ability to grow. Bove also mentioned that Chinese banks have no growth restrictions.
"So, you know, these Anglo-countries that are attacking these banks are going to wind up with a lot of Chinese banks and Canadian banks all over the place," said Bove.
The conversation then moved to whether or not the FDIC was tacking banks by raising the capital ratio from three to five percent.
"It's kind of a turf war. I think they're going to go from three to six percent, but it's a turf war between the Fed, which believes in the Basel III approach to capital, and the FDIC which thinks that the Basel III methodology allows banks to cheat in order to get high capital ratings," said Bove.
Bove confirmed that they are cheating in that they "can do something called 'risk waiting' of their assets."
"In other words, if they have $100 billion in treasuries, which a lot of the big ones do, that's weighted at zero, and that allows your capital ratio to be much higher because the denominator in the calculation is low," said Bove.
"So the FDIC says 'Look, you guys are allowing them to cheat. They've hit these high capital ratios because they're cheating. So we want a different ratio. We want to use a leverage ratio.' Now the Federal Reserve board comes back and says 'Well, we don't like the leverage ratio, because if we use a leverage ratio we have no way to gauge the riskiness of the loans that are being made. So the conclusion is: 'Well, let's use both of them.' "
Bove said that he prefers the the FDIC approach, saying that he thinks it should be "straight common equity divided by assets, and that the ratio should be between somewhere between, you know, six and seven Percent. I think that's a simplistic method. It's one that worked for the last 75 years, and I think it's the right way to go."
"However, you know, no one in banking ever comes up with a simple solution to anything, because then maybe you or I would understand what they're doing," he joked.
He predicted that this would be a "sloppy quarter" for banks, and that after 14 consecutive quarters of higher earnings year-over-year, that it'll be tough to achieve for quarter number 15.
"I think the reason is pretty simple. Banks do pretty much what the economy does. We did not have a great second quarter from an economic standpoint, so we're not going to have a great second quarter in terms of bank earnings," said Bove.
"I think that, you know, loan volume in the two big areas, commercial/industrial and residential mortgage, have slowed down dramatically. Price competition has picked up, you know, to push margins lower. You got this issue with long-term rates going up, creating issues about capital. You've got the fact that trading, you know, did pick up pretty good for a couple months in the quarter, but wasn't great the whole quarter. So it's just not going to be a very good quarter."
When talking share worth, he mentioned that he's been "messed up for the last month and a half" because he expected a 10% pullback in the market which never happened. Bove said that he wouldn't give up any of his shares in any bank because he thinks that the second half of the year will be very strong.
"I want to stay with these stocks, and I want to continue to buy them." said Bove in reference to JPMorgan Chase (NYSE: JPM), Bank of America (NYSE: BAC), Citigroup (NYSE: C), Morgan Stanley (NYSE: MS), and other banks.
View Comments and Join the Discussion!
Posted-In: Earnings News Guidance Politics Topics Legal Events Economics Best of Benzinga