Bob Lutz Thinks Elon Musk is a 'Brilliant Guy' But Doesn't Expect Massive Growth from Electric Cars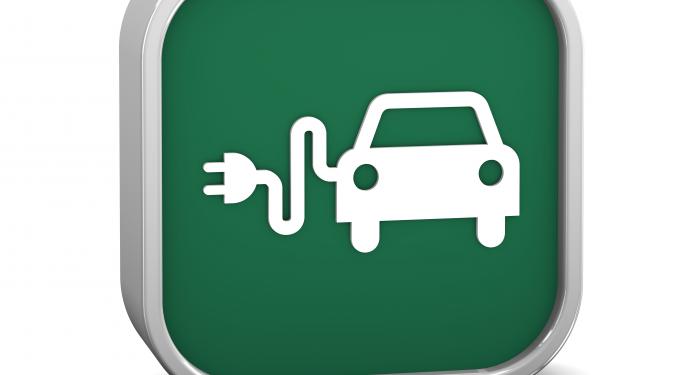 During an interview with CNBC, former General Motors (NYSE: GM) Vice Chairman Bob Lutz spoke about Tesla (NASDAQ: TSLA), its founder and the future of electric cars.
With regard to the latter, Lutz said that you need three things to be truly successful in the mainstream market.
"You need cars that can go at least 300 miles on a charge," he told the network. "You need rapid recharging capability. And you need affordable pricing. So far Elon Musk [Chairman and CEO of Tesla] has achieved two out of the three. They're a long ways away from mass-market pricing."
Lutz expects the prices to drop but estimated that it will take five to 10 years before a mass-market all-electric vehicle is produced. When that day comes, Lutz asked, "Who needs gasoline?"
While Lutz referred to Musk as a "brilliant guy," he said that GM decided not to make a pure electric car because of the "range anxiety" that comes with an all-electric vehicle. Going forward, he expects other carmakers do the same.
Once Tesla or some other company can achieve a reliable range of 400 miles on a full charge, however, Lutz thinks that the range anxiety will be eliminated.
Unfortunately, the 400 mile range cannot be achieved simply with a larger or more efficient battery. Even when that range is achieved, it could deplete over time -- or be reduced by as much as 30 percent in extremely warm or extremely cold weather.
Consequently, Lutz does not think that all-electric vehicles will take over any time soon.
"By 2025, if 10 percent of the market is electric vehicles, I'd be greatly surprised," he told CNBC. "That would equate to seven to eight million vehicles per year."
Lutz added that the total production of Tesla vehicles is still lower than just one day of General Motors' production.
Long-term, Lutz is worried about the lack of intellectual property within Tesla vehicles. He said that its cars do not use different battery chemistry or offer anything that its competitors can't copy.
"They've simply crammed more kilowatts into the car -- they have a huge battery -- which drives the price up," he remarked.
That said, some customers don't care about the price.
"They have a beautiful-looking car," Lutz added. "The model S is gorgeous. And a lot of people say, 'I don't care what drives it. Tell me it will go where I want it to go. I have to have that car.'"
When asked about the troubles that Fisker Automotive has faced, Lutz said that its founder, Henrik Fisker, is a "brilliant entrepreneur." He added that the company simply launched too soon "and had too many reliability problems with early cars."
For now, Lutz said that the only place where it really makes sense to go electric is in a full-size van or pickup truck, like the ones Via Motors produces. Lutz serves on the board of Via, which turns GM vehicles (such as the Chevy Tahoe and Silverado) into electric vehicles.
By converting to electricity, corporate customers are able to actually save money. Electric cars for consumers, however, do not necessarily provide the same benefit.
Louis Bedigian is the Senior Tech Analyst and Features Writer of Benzinga. You can reach him at 248-636-1322 or louis(at)benzingapro(dot)com. Follow him @LouisBedigianBZ
View Comments and Join the Discussion!
Posted-In: Bob Lutz CNBCNews Entrepreneurship Management Tech Media General Best of Benzinga