Martin Sorrell And The Growth Of Digital Media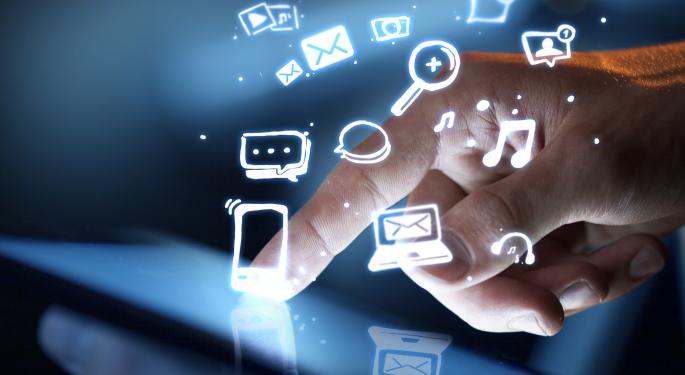 Martin Sorrell, WPP chief executive officer, appeared on CNBC's Squawk Box to talk about the future of advertising and how it's doing in relation to the global economy. Currently, WPP has advertising deals with companies in 110 countries.
Like all businesses, advertising has seen their share of ups and downs to to the rocky economical climate around the world.
"It's sort of steady. It's a bit of a slog in the west, and the faster growth markets to the south, the Latin America, in the southeast in Africa, and the Middle East. The Middle East is patchy, but overall okay, and of course in the east, places like China, India, still much stronger. So geographically, you have a very different picture," said Sorrell.
He said that it's been a three-speed world for the past four to five years. Sorrell called the advertising industry "hand-to-hand combat," in that it is extremely competitive and slow-growing.
According to Sorrell, digital media is where you'll see growth in advertising. He said that companies are looking to optimize advertising expenses, while becoming more efficient. Digital media is the most effective way to do that.
Companies need a whole portfolio of digital media to get their money's worth in digital advertising, and Sorrell said that companies like Google (NASDAQ: GOOG) lead the way.
"Google, because it's rooted in the five areas. It's not just search, it's display, it's not just display, it's video, it's not just video, it's social, it's not just social, it's mobile. So it has it's five-legged stool as we call it," said Sorrell.
"So it's well-rooted. Now, other companies like Facebook (NASDAQ: FB), like Twitter, like Apple (NASDAQ: AAPL), like Amazon (NASDAQ: AMZN), are trying to emulate it."
Sorrell said that search will be a very important part of everything that's to come in digital media.
During this week, one of Sorrell's biggest clients, who currently spends 25 percent of their advertising budget on digital media, now wants to make it 50%, reallocating much of the budget from legacy media owners.
"There is a switch taking place, and the legacy media owners have to grapple, just like we as agencies. You know, ten years ago zero percent of our revenues came from digital. Today it's 34 percent, so a third of our business is coming from areas that didn't exist," said Sorrell.
Posted-In: CNBC CNBCNews Topics Hot Tech Media General Best of Benzinga
View Comments and Join the Discussion!