JC Penney Drops; Is Bill Ackman's Pershing Square Toast?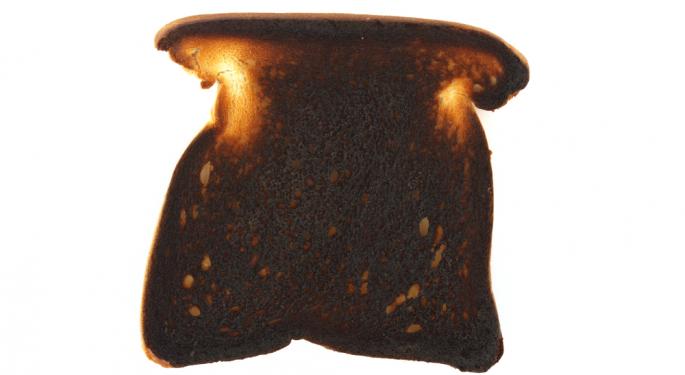 Shares of J.C. Penney (NYSE: JCP) plunged in early trading on Friday after analysts at UBS cut the retailer to a Sell rating from Neutral. UBS also lowered its price target to $13 from $21.
J.C. Penney was one of the most disappointing stocks of 2012. It kicked off the year near $35, briefly rallied to a high above $40, and then steadily declined to near $20 per share. At its current price of $18.21, it has lost about 50 percent in the last year alone.
Watching a classic American retailer flounder as its turnaround attempts backfire is interesting enough. But its made all the more intriguing by its most vocal shareholder being none other than Bill Ackman's Pershing Square.
Pershing's J.C. Penney holdings constitute about 10.6 percent of the fund as of September 30. Pershing may have reduced, or even eliminated, its exposure to J.C. Penney since, but it seems unlikely given Ackman's continued public backing (including a somewhat bizarre CNBC Squawkbox interview).
Ackman has characterized as a particularly aggressive home run hitter type fund manager. This is because he frequently concentrates his capital into only a handful of companies, rather than maintaining a more diversified portfolio. As of the last filing, Pershing only had 11 long positions; for comparison, John Paulson's Paulson & Co had nearly 80.
Ackman's other high profile stock bet is Herbalife (NYSE: HLF). But, rather than being long, he is aggressively short, having sold short about 20 million shares or one-fifth of the stock's float.
Ackman's average cost basis on Herbalife is unknown. However, short interest in Herbalife spiked around May, suggesting that Ackman likely shorted most of the stock around $50 per share.
If that's the case, Ackman is still firmly profitable on this trade, but perhaps not for long.
Several other high profile fund managers have gotten into the Herbalife trade, but unfortunately for Ackman, they have taken the other side. Most recently Third Point's Dan Loeb bought 8.2 percent of the company.
The Wall Street Journal reports that Loeb could be targeting $60-100 as a fair price for Herbalife's shares.
Meanwhile, Robert Chapman, who runs Chapman Capital, explained why he put over one-third of his firm's capital into Herbalife in a letter to his investors.
In the letter, Chapman predicts that Herbalife could run into the triple digits in a violent short squeeze after it becomes evident to the market that Ackman's short thesis is flawed.
Assuming Ackman shorted around $50 and was forced to cover around $100, that would represent a loss to his fund of about $1 billion, or roughly 11 percent of the fund's value. At the same time, if J.C. Penney was to go completely bankrupt -- and Ackman held his shares all the way to the end -- that would be about another $1 billion loss.
As Pershing currently has about $9 billion of assets under management, that would only represent a loss of about 22 percent of the fund. A terrible loss to be sure, but one that isn't necessarily an existential threat.
Another comparison to Paulson is warranted: Paulson's Advantage Fund was down over 50 percent in 2011. His assets under management fell from around $30 billion in 2011 to around $13 billion as of last September.
Ackman's investors could always seek redemptions. But even if both Herbalife and J.C. Penney run against Ackman, Pershing Square doesn't seem likely to go under.
Posted-In: CNBC News Downgrades Hedge Funds Price Target Intraday Update Analyst Ratings Movers Best of Benzinga
View Comments and Join the Discussion!