Barron's Picks And Pans: Retail Stocks, Berkshire Hathaway And More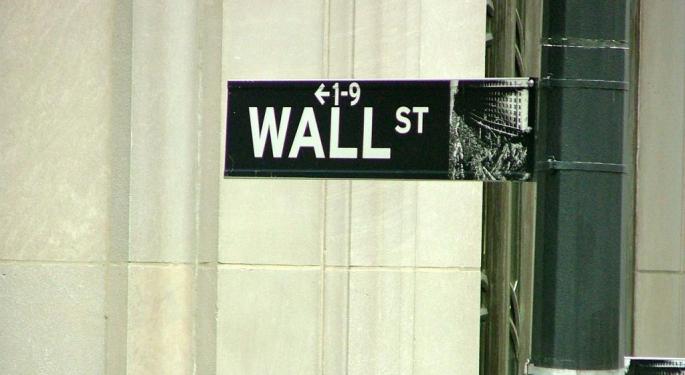 This weekend's Barron's cover story and a companion article take a look at retailers that can thrive despite big e-commerce competition.
Other featured articles offer the prospects for Warren Buffett's formidable conglomerate and an exclusive ranking of the 500 best performing companies.
A prediction that the Dow would surge if President Trump left office is also examined.
"Who's Afraid of Amazon? 9 Surprising Winners" by Vito J. Racanelli suggests that traditional retailing is far from dead. The cover story takes a look at 12 retailers that Barron's thinks can thrive in an e-commerce world, including Best Buy Co Inc (NYSE: BBY), Home Depot Inc (NYSE: HD), Nordstrom, Inc. (NYSE: JWN) and Wal-Mart Stores Inc (NYSE: WMT).
In "Buffett's Berkshire Could Post Double-Digit Gains," Andrew Bary takes a look at how Berkshire Hathaway Inc. (NYSE: BRK-B) can excel, with or without Warren Buffett. See where Barron's thinks formidable conglomerate goes from here, and whether there might be a dividend in the offing.
Lawrence C. Strauss's "AmerisourceBergen and AbbVie Top Barron's 500" reveals the latest exclusive annual ranking of companies with superior operating performance. See why drug distributor AmerisourceBergen Corp. (NYSE: ABC) finished at the top of the list for the second year in a row. Other top-ranked companies include Marriott International Inc (NASDAQ: MAR) and NVR, Inc. (NYSE: NVR).
See also: Comparing Big Tech Stocks On Fundamentals
Dana Telsey, CEO of Telsey Advisory Group, is interviewed in "5 Retailers That Can Survive Amazon; 3 That Can't" by Leslie P. Norton. She shares why big brands, such as Coach Inc (NYSE: COH), will prosper, while smaller retailers with heavy debt loads are likely to vanish. Find out which others may make it and which probably will not.
In David Englander's "When to Buy a Stock—and When to Run Away," see his reflections on five years of sizing up small-cap stocks, approximately 200 of them, in his final column as he leaves Barron's. Check out which of those 200 stocks were winners and which were losers.
Follow-up article "If Trump Were to Exit, Stocks Could Surge" discusses the prediction from Wharton finance professor and market guru Jeremy Siegel that the Dow Jones Industrial Average could climb 1,000 points if President Trump is driven out of office, even before President Pence moved into the White House.
Also in this week's Barron's:
How much the controversies swirling around the administration will thwart the president's agenda
Two ways to play the trend of memory chips gaining importance over microprocessors
How investors should react to more and more active mutual funds getting killed off or merged
Why investors using ETFs to capitalize on market volatility are in for an unpleasant surprise
What could reverse the gap between dividend stocks and the S&P 500
Keep up with all the latest breaking news and trading ideas by following Benzinga on Twitter.
Posted-In: amerisourcebergen Barron's best buy Coach home depot marriott NordstromMedia Best of Benzinga
View Comments and Join the Discussion!