Barron's Picks And Pans: Apple's Growth, 'Beauty And The Beast,' Water Stocks And More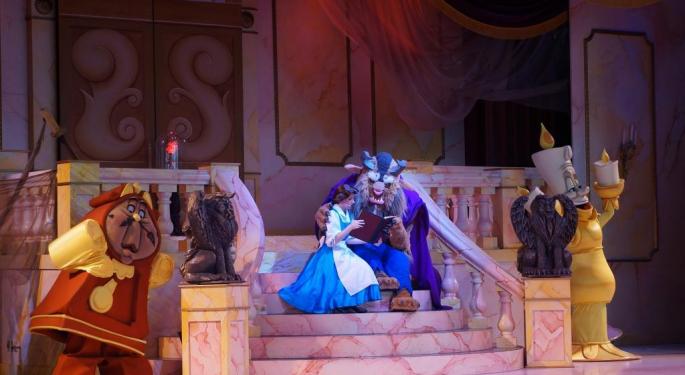 This weekend's Barron's offers five ways to play the rising global demand for fresh water.
Other featured articles tale a look at the prospects for meal-ordering service facing headwinds and a newly independent restaurant-equipment supplier.
The outlooks for an entertainment colossus running on all cylinders and an a consumer electronics giant that could have a good summer are also examined.
"Grubhub Shares Could Slide 25% as Competition Grows" by Vito J. Racanelli points out that meal-ordering service GrubHub Inc (NYSE: GRUB) is facing both more competition, including rivals with deeper pockets, and higher delivery expenses. It's what Barron's calls a recipe for indigestion. See why some analysts see the shares sliding to $25 from around $34 seen most recently.
In "How to Invest in Water: 5 Picks," Kopin Tan suggests analysts and money managers see a wave of water-related investments ahead, but there is no single dominant company to bet on. The picks featured include stocks such as Xylem Inc (NYSE: XYL) and exchange traded funds. As global demand for fresh water grows, the appetite for water companies should only grow as well.
David Englander's "Welbilt Cooks Up a Winning Strategy" takes a look at restaurant-equipment supplier Welbilt Inc (NYSE: WBT), formerly a spin-off known as Manitowoc Foodservice. See why Barron's believes its newfound independence could allow the company to streamline operations, bringing it more in line financially with its top-performing peers.
See also: Garbage Companies & The Marijuana Industry: Expert Warns About Overvalued Cannabis Stocks
Disney's CEO dishes on "Beauty and the Beast," the company's plans for China and its answer to cord-cutters, in "Exclusive: Disney's Iger On Movies, Parks, ESPN" by Jack Hough. While Walt Disney Co (NYSE: DIS) is expected to break a long streak of double-digit yearly growth this year, see why the entertainment giant is expected to return to the usual pattern next year.
In Jack Hough's follow-up article, "Apple Could Rise 10% in 6 Months," see why Apple Inc. (NASDAQ: AAPL) shares could earn a higher valuation as high-margin services grow. Can the stock hit $155 share on the 10-year anniversary iPhone excitement? The iconic smartphone brings in about two-thirds of Apple's revenue, and it shows little sign of falling out of favor.
Also in this week's Barron's:
Why the border adjustment tax should be killed
A look at the independent advisors all-stars
Barron's 2017 best online broker ranking
How doctors can control health care costs
Why to avoid the shares of Canada Goose
Concerns about the bull market
Changes at Intel Corporation (NASDAQ: INTC) and other tech giants
The reshuffling in the Barron's 400 ETF
Home Depot Inc (NYSE: HD) and other inflation-resistant high-payout stocks
How much lower oil prices could go
Keep up with all the latest breaking news and trading ideas by following Benzinga on Twitter.
Posted-In: Apple Barron's Bob Iger disney GrubHub home depot IntelMedia Best of Benzinga
View Comments and Join the Discussion!