Barron's Picks And Pans: Williams-Sonoma, McKesson, LyondellBasell And More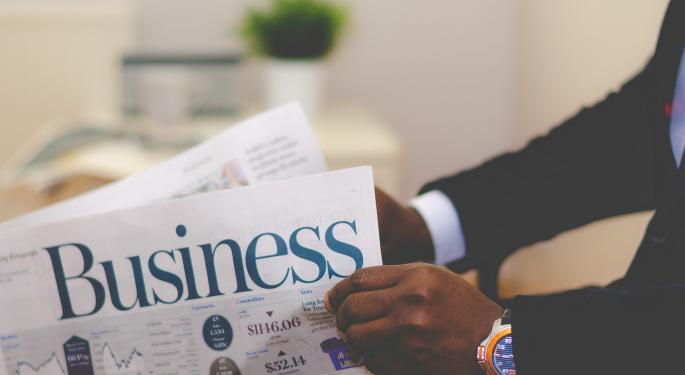 Featured stories this weekend in Barron's ponder the prospects for an "Amazon-proof" retailer and a drug wholesaler.
The prospects for a multinational chemical giant and a global investment management firm are also examined.
The cover article offers 24 new investment ideas from the Barron's 2016 Midyear Roundtable.
"Retailer Williams-Sonoma Is 'Amazon-Proof'" by Avi Salzman suggests that with more than half of the sales at Williams-Sonoma, Inc. (NYSE: WSM) coming from online, the San Francisco-based kitchenware retailer increasingly sees its stores as billboards for its brands. See why Barron's believes the shares could return more than 25 percent in a year.
In "McKesson Shares Could Rise 15% or More," Lawrence C. Strauss points out that, after this drug wholesaler's stock was unjustly battered by slowed pricing growth for its generic drugs, McKesson Corporation (NYSE: MCK) is gaining clients and expanding its lucrative specialty-drug business. See why its shares could pop in the next year.
Jack Hough's "LyondellBasell Offers a 4.2% Yield and Upside" makes the case that petrochem giant LyondellBasell Industries NV (NYSE: LYB) has cost efficiency that few can match. Its shares may be down 20 percent as rivals add capacity, but Barron's sees the generous dividend yield boosting a total return that could exceed 20 percent.
Related Link: Barron's: The Midyear Roundtable
After mistakenly voting to approve Dell's buyout and costing four of its mutual funds a lucrative claim, T. Rowe Price Group Inc (NASDAQ: TROW) announced it would repay the funds' shareholders, according to "T. Rowe Price's $194 Million Proxy Blunder" by Beverly Goodman. See how much the one-time charge will affect diluted earnings per share in the second quarter of 2016.
In Lauren R. Rublin's cover story, "2016 Midyear Roundtable: 24 Investment Ideas," the Barron's panel of marketing experts is back with its middle-of-the-year update. See why they expect stocks to rise 5 percent in the second half, an improved outlook for oil and for retailers, and more worries about China. The many picks include Alphabet Inc (NASDAQ: GOOG) (NASDAQ: GOOGL) and Nike Inc (NYSE: NKE).
Also In This Week's Barron's
How a Donald Trump presidency could affect the economy and the markets
Whether the Internet of Things is too confusing
Going beyond yield in picking payout stocks
How much Michael Dell and Silver Lake underpaid Dell shareholders
Whether Amazon.com, Inc. (NASDAQ: AMZN) could be largest U.S. company by 2020
Seven China A-shares analysts are most bullish on
How a Treasury bond rally could signal trouble ahead
Disclosure: At the time of this writing, the author had no position in the mentioned equities.
Keep up with all the latest breaking news and trading ideas by following Benzinga on Twitter.
Posted-In: Avi Salzman Beverly Goodman DELL Jack HoughPolitics Media Trading Ideas General Best of Benzinga
View Comments and Join the Discussion!