Barron's Recap for March 9: Wall Street's Favorite Guru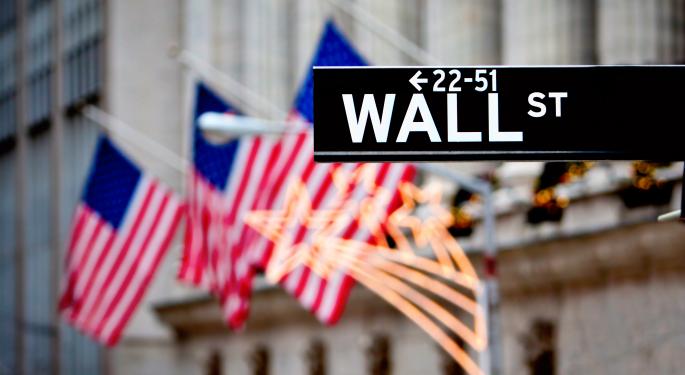 This weekend in Barron's online: a profile of Howard Marks, investors return to online brokers, and the prospects for Bed Bath & Beyond, Live Nation Entertainment and Genworth Financial.
Cover Story
"Master of Disaster" by Jonathan R. Laing.
This week's cover story is a profile of Howard Marks, co-founder and chairman of Oaktree Capital Management. He is known for his double-digit returns and the long but astute and perceptive memos he sends to clients and others.
Quotes from his memos include "Risk control is the best route to loss avoidance. Risk avoidance, on the other hand, is likely to lead to return avoidance as well," and "Being right may be a necessary condition for investment success, but it won't be sufficient. You must be more right than others."
The world of distressed corporate debt is his focus. And Oaktree clients include many of the largest U.S. pension funds, a number of sovereign wealth funds and a host of state pension funds, endowments and foundations. Warren Buffett is a fan: "When I see memos from Howard Marks in my mail, they're the first thing I open and read. I always learn something."
Marks does see signs of another credit bubble, though it is just in "the fifth inning." There is no disaster in the making, he feels. The eventual rise in interest rates that many fear could crush bonds likely will be offset by an improvement in the economy.
Feature Stories
In "Back Online!" Theresa W. Carey says that online brokers have seen record volume in the first quarter as investors "rebalance their portfolios and bring cash off the sidelines." Investors who have been away will be startled by some of the new innovations.
"Changing for the Better" by Andrew Bary points out that while strong profits and steady growth have made Bed Bath & Beyond (NASDAQ: BBBY) a great retailing story, recent moves may make it an even better story going forward.
Jack Hough's "Climb Aboard the Oil Train" points out that railroads are hauling the overflow that oil pipelines cannot handle. Those benefiting include Canadian Pacific (NYSE: CP), Union Pacific (NYSE: UNP), Kansas City Southern (NYSE: KSU) and CSX (NYSE: CSX).
Concert promoter Live Nation Entertainment (NYSE: LYV) may soon put on quite a show for investors, says David Englander in "Some Applause for the Promoter." An ambitious three-year growth plan could drive adjusted operating income higher by up to 35%.
In Andrew Bary's "Death Knell for the Dell Deal," Barron's pats itself on the back for predicting that Michael Dell's bid to acquire Dell (NASDAQ: DELL) was much too low and that an activist like Carl Icahn could upset the deal.
"Why Genworth Will Finally Reward Investors" by Jack Willoughby suggests the progress that mortgage and health-care insurer Genworth Financial (NYSE: GNW) has made in coping with fallout from the financial crisis is not reflected in its stock price.
Reshma Kapadia's "The Patient Investor: Eaton Vance's Kathleen Gaffney" profiles one of the managers of the Eaton Vance (NYSE: EV) fixed-income allocation fund. Gaffney will be bringing her shrewd analysis and value orientation to a new launch of her own.
William Frels and Mark Henneman, co-managers of the Mairs & Power Fund, are interviewed in "Mining Minnesota for Growth Stocks" by Lawrence C. Strauss. Find out why they like Target (NYSE: TGT), Medtronic (NYSE: MDT), Donaldson (NYSE: DCI) and Ecolab (NYSE: ECL).
The CEO spotlight is turned on Coca-Cola's (NYSE: KO) Muhtar Kent in Dyan Machan's "Cultural Ambassador." The article says he knows when to be the diplomat and when to be the tough guy, and it shares why Kent's own secret formula works.
"The Ruling Class" is an editorial commentary by Eric Grover in which he suggests that the Dodd-Frank law misses the primary causes of the financial crisis.
Columns
Columns in this weekend's Barron's discuss:
The impact on the market of prosecuting bankers and banks
Whether the market has more going for it than Fed monetary policy
Why many part-timers cannot find full-time work
Broadcom (NASDAQ: BRCM) and other chip stocks that could rebound
How to invest more globally
Being choosy about business-development companies
Dividend hikes from General Dynamics (NYSE: GD) and others
How serious the president is on entitlement reform
Why universities are not preparing students for the modern economy
View Comments and Join the Discussion!
Posted-In: Barron's Bed Bath & Beyond broadcom canadian pacific Carl Icahn Coca-cola csxMedia Best of Benzinga