Barron's Recap (1/12/12): Who Is Working Hard for Your Money?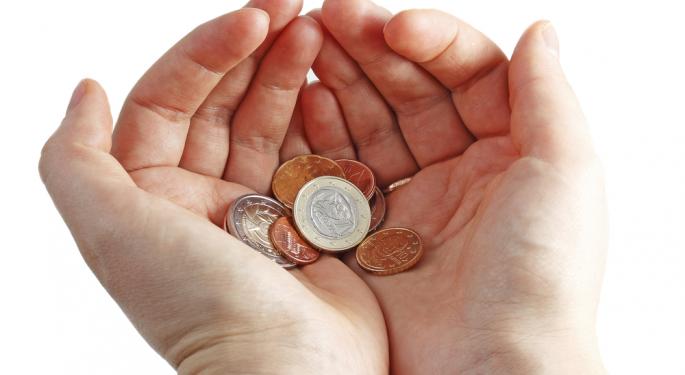 This weekend in Barron's online: distinguishing active fund managers from closet indexers, the prospects for KeyCorp, Ensco and theater operators, and how Mitt Romney lost the election on economics.
Cover Story
"Is Your Fund Manager Active Enough?" by Sarah Max.
A measure known as "active share" aims to reveal the differences between active managers and so-called closet indexers, or managers of funds with returns that closely track those of the underlying index. Or as Barron's puts it, active share "pulls back the kimono on managers who charge high fees for piggybacking the index."
High active share is no guarantee that a fund will outperform, but as the article says, "You can't beat the index if you look exactly like it." A study published last year found that the highest active-share funds beat the lowest-active-share funds. Having a low active share does not necessarily mean a fund has a bad manager or closet indexer, but investors may want to consider whether the manager is charging high fees simply for index exposure.
The article includes a table listing the funds with portfolios that differ markedly from the stocks that make up the indexes they use as benchmarks in tracking their performance, and another listing funds that invest substantially as their benchmark indexes do.
Feature Stories
In "Unlocking the Value of KeyCorp," Lawrence C. Strauss points out that Cleveland-based money center bank KeyCorp (NYSE: KEY) appears to be set to prosper, due to its strong balance sheet and a loan book that favors profitability over growth.
"Drilling Deep for Value" by Christopher C. Williams focuses on Ensco (NYSE: ESV), the second-largest offshore driller in the world, which is profiting from a major bet on deepwater drilling. The article suggests that shares could rally further as earnings climb.
See also: Enesco and Two Other European Stocks on a Roll
Jack Hough's "Four Boffo Ways to Play the Box Office" examines the prospects for theater owners Regal Entertainment (NYSE: RGC), Cinemark (NYSE: CNK) and Carmike Cinemas (NASDAQ: CKEC), as well as EPR Properties (NYSE: EPR), a real estate investment trust focused on entertainment related properties.
Charles Lieberman, a former Wall Street economist, is interviewed in "How to Play It Safe -- and Enjoy a 5.5% Yield" by Andrew Bary. Lieberman explains how his equity-based strategies have provided investors with high income.
"Mr. Cote Goes to Washington" by Dyan Machan turns the CEO spotlight on David Cote of Honeywell International (NYSE: HON), who brings his qualities of persistence and leadership to bear on the nation's troublesome debt crisis.
How the Republican presidential candidate lost last year's election is examined in J. T. Young's "Why It's Not Romney's Inauguration." Young served in the Treasury Department and the Office of Management and Budget during the George W. Bush administration.
"The Faithless Remnant" is an editorial commentary by Thomas G. Donlan in which he says that there is no merit in the survival of AIG (NYSE: AIG).
See also: AIG Board Confirms Refusal to Join Starr Suits
Columns
Columns in this weekend's Barron's discuss:
The chutzpah of AIG's CEO Maurice Greenberg
The low bar for earnings expectations
The next cool thing at Sharp, Samsung and LG Electronics
Tracking companies that are repurchasing stock
What is generating buzz at the Consumer Electronics Show
Obamacare and the battle over the budget and debt ceiling
Ford's (NYSE: F) dividend boost
Emerging markets and the end of quantitative easing
See also: Ford Doubles Dividend Ahead of Detroit Auto Show
Online Exclusives
This weekend's Barron's online exclusives include:
"The View from Goldman Sachs' Private Wealth Unit" by Christiana Cefalu. This Penta article focuses on the 2013 outlook from Goldman Sachs (NYSE: GS), titled "Over the Horizon," that was released last week. It was the first time the firm published five-year prospective return numbers as well as the usual one-year expected returns. They see opportunities for investors in deeply discounted European stocks, especially car companies with roots in emerging markets. U.S. banks are attractively valued, as well.
See also: Goldman Sachs and Others That May Beat Earnings
"Copart CEO Sells Shares Near All-Time High" by Grace L. Williams. Chief Executive A. Jayson Adair of Dallas-based online auto auction company Copart (NASDAQ: CPRT) took advantage of a recent run-up in the share price and sold nearly $1.75 million in stock. Adair now directly holds 1,041,986 shares, a stake of less than one percent. He also indirectly holds 398,335 shares through three separate trusts. Before this, his most recent out-of-pocket sale happened in May 2004.
View Comments and Join the Discussion!
Posted-In: AIG Barron's Carmike Cinemas cinemark Consumer Electronics Show Copart enscoMedia Best of Benzinga