Barron's Recap (11/10/12): Are We Headed for a Recession?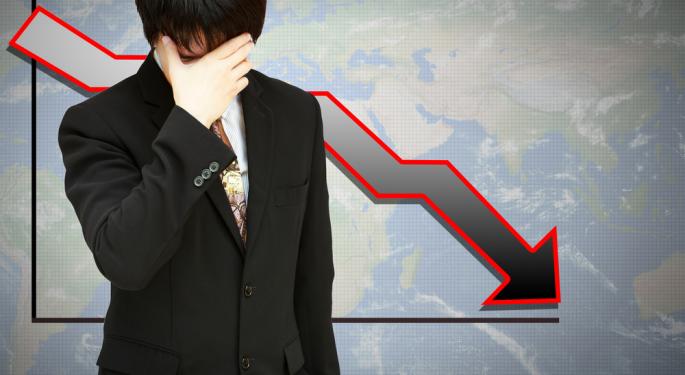 This weekend in Barron's online: dealing with the fiscal cliff, special reports on retirement, and the prospects for Berkshire Hathaway.
Cover Story
"Shock Treatment" by Gene Epstein.
"So I think it's really important for the fiscal policy makers to, you know, work together and find a solution," Federal Reserve Chairman Ben Bernanke told the Senate Finance Committee in September. "If the fiscal cliff isn't addressed, I don't think our tools are strong enough to offset the effects." But as the end of the year fast approaches, policy makers have yet to find a solution, mainly for lack of trying. The Congressional Budget Office has warned of a "contraction in output in the first half of 2013 [that] would probably be judged to be a recession" if the parties do nothing. But Barron's puts the odds of an outright contraction at even money. More likely we will see the return of a so-called growth recession, in which economic expansion continues, but at such a tame pace that it cannot hold down the unemployment rate.
Feature Stories
In "Obama and the Cliff: What He Can Do Now," Jim McTague suggests that a short-term fix to the fiscal cliff problem appears to be achievable, but a real, long-term solution will require the president to change some of his ways.
"Spreading the Wealth" by Kopin Tan points out that Thomas Peterffy, CEO of Interactive Brokers, spent a fortune supporting Mitt Romney and promoting economic freedom. While he may have lost the battle, he still hopes to win the war.
Amy Feldman's "Die Happy, Not Broke" is a special report on retirement. Baby Boomers want to have it all in retirement. Several advisors recommend the best strategies for spending down your money wisely, without going broke.
For investors who do not work with an advisor or do not like annuities, managed payout funds can fill an important niche, says "Managed Payout Funds: Worth Another Look" by Sarah Max. This is also special report on retirement.
In Yvette Kantrow's "How to Get an A in Lifelong Learning," another special report on retirement, the focus is on how retirees can keep an active mind with a growing array of educational programs -- from online jazz courses to cruises off Cape Horn.
"Buffett's Latest Bargain: Berkshire Hathaway" by Andrew Bary suggests that though Warren Buffett may be nearing the end of his 47-year tenure at Berkshire Hathaway (NYSE: BRK-A), the shares are trading as if he is already gone.
J.R. Brandstrader's "High-Yield Times Two" is a profile of fund managers Ray Kennedy and Mark Hudoff, who learned high-yield investing at PIMCO. Their fund was at the top of its category over the past three years, and has an impressive yield as well.
Andrew Bary interviews Chris Mittleman of Mittleman Brothers in "Like Private Equity, Only Better." He shares why he likes Revlon (NYSE: REV), Carmike Cinemas (NASDAQ: CKEC), Avis Budget (NASDAQ: CAR) and others for their free cash flow.
In "Holiday Hopes at Reasonable Prices," Jack Hough suggests that with consumer confidence at a five-year high, shoppers are likely to open their pockets this holiday season. That is good news for the likes of Apple (NASDAQ: AAPL), FedEx (NYSE: FDX) and Coach (NYSE: COH).
"The Enemy Within" is an editorial commentary by Thomas G. Donlan that says not to blame aliens for the failures of the government to meet pressing problems.
Columns
Columns in this weekend's Barron's discuss:
How the stock market is bracing for the fiscal cliff
The stock sell-off following Obama's reelection
The possible turnaround of Yahoo! (NASDAQ: YHOO)
The performance of bank-loan funds
Dividend ETFs as a safe haven
Contemporary art at Christies this week
A potential rally at FXCM (NYSE: FXCM)
AT&T's (NYSE: T) dividend hike
Online Exclusives
This weekend's Barron's online exclusives include:
"Can Disney Regain Its Magic?" by Johanna Bennett. Walt Disney's (NYSE: DIS) fiscal fourth-quarter revenue fell short of Wall Street expectations due to declines in film revenue and ABC network advertising. But last week Disney announced the $4 billion purchase of Lucasfilm, bringing the Star Wars franchise into the stable. If there's anything that Disney excels at, it is making money from its film franchises. While the bad economy will take a toll on theme park attendance, the Lucasfilm deal looks like a money maker.
Posted-In: Apple AT&T Avis Budget Barron's Ben Bernanke Berkshire HathawayBarron's Media Best of Benzinga
View Comments and Join the Discussion!