Benzinga's Weekly Bulls & Bears: GM, Nike, Starbucks, Tesla And More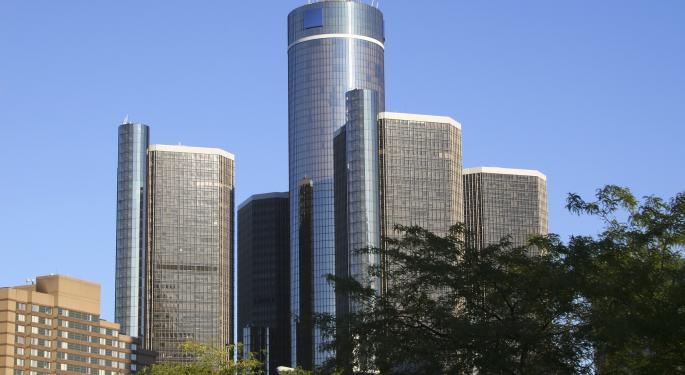 Benzinga featured a look at many investor favorite stocks over the past week.
Bullish calls featured the leading electric vehicle maker and a Detroit automaker.
Bearish calls included a top toymaker and a leading shoemaker.
In the wake of the Thanksgiving holiday in the United States, there has been plenty for investors to chew on this past week, from tax reform to bitcoin to North Korea. And, as it does every week, Benzinga has continued to feature looks at the prospects for many investor favorite stocks.
Here are just a few of the more bearish and bullish calls seen this past week.
Bulls
"Cowen Names Marvell A 'Best Idea' For 2018" by Shanthi Rexaline takes a look at the reasons for the positive call on Marvell Technology Group Ltd. (NASDAQ: MRVL) by this key analyst, even after the strong rally in the semiconductor space. How much upside potential is there, and are their share buybacks on the horizon?
In "Analyzing The Tesla Semi's Impact," Wayne Duggan suggests shows why the recently revealed Semi from Tesla Inc (NASDAQ: TSLA) may be yet another example of the type of outside-the-box thinking that will land Tesla investors big profits in the years ahead. "Betting against TSLA is not only insane but total stupidity," says one analyst.
Elizabeth Balboa's "Analyst Sees Possible 'Big Bang' Of Upside For General Motors" points out that while there is a lot of Wall Street uncertainty surrounding the relative position of General Motors Company (NYSE: GM), some clarity on the carmaker's place in the autonomous vehicle and fleet race result in a stock run.
Be sure to also check out Oppenheimer's Top Stock Picks For December.
Bears
This year will go down as a turning point in the history of Nike Inc (NYSE: NKE), according to "With US Market Still Unclear, Nike Hit With A Downgrade" by Brett Hershman. While the shares have recovered from a bumpy 2016, the near-term story remains mixed during the transition, prompting a downgrade from one top analyst.
In Jayson Derrick's "Are Restaurants Safe From The Amazon Effect?" see why lower foot traffic in malls may have more impact on Starbucks Corporation (NASDAQ: SBUX) than other restaurants. Check out the article to see which restaurant chains are least affected by the so-called Amazon effect, according to new research.
"Why Mattel May Miss The Santa Claus Rally This Year" by Elizabeth Balboa delves into why at least one analyst feels that the fortunes of Mattel, Inc. (NASDAQ: MAT) won't be turning anytime soon. When can investors expect to see a turnaround for the toymaker, and what are the prospects for a merger with its biggest competitor?
Also see Stocks Have Only Been This Expensive One Other Time — And The Fallout Was Bad.
View Comments and Join the Discussion!
Posted-In: General Motors GM Marvell Technology mattel Nike StarbucksMedia Trading Ideas Best of Benzinga