Mystery Shoppers Compare Tesla Salesmen To 'Museum Curators'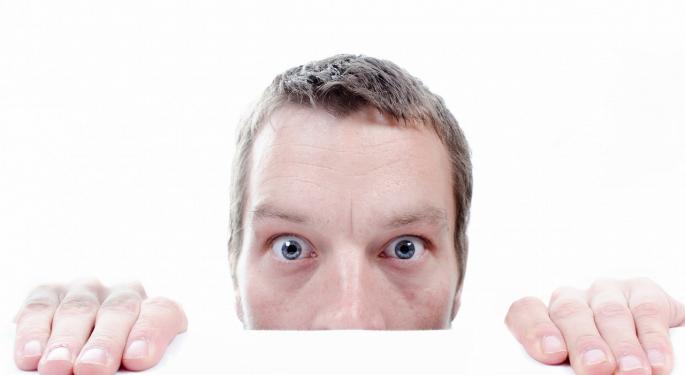 Tesla Motors Inc (NASDAQ: TSLA) would likely be happy to trade news reports of deaths linked to its self-driving cars for reports that its salesmen aren't up to par with its industry peers.
A market research firm called Pied Piper (no relationship to the fictional company in HBO's "Silicon Valley") conducted a series of mystery shopping visits at various auto showrooms, which was reported by Electrek, a popular news site that covers electric cars and the industry. The mystery shoppers were tasked with measuring "how well dealerships follow sales processes, such as asking qualifying questions and ultimately asking for the sale."
The mystery shoppers ultimately gave Tesla a score of 86 points — making it the worst auto brand ranked by Pied Piper. Volvo ranked second to last with 96 points, while Infinity received the highest score at 114.
Related Link: 10 Years Later, Elon Musk's 'Secret Master Plan, Part 2' Is On Its Way
Pied Piper's CEO Fran O'Hagan was quoted by Electrek as saying that Tesla's employees were akin to "museum curators" given a strong knowledge of the product but never asking for a sale.
However, Tesla's CEO Elon Musk has made it clear over the years that Tesla's salespeople are actually referred to as "Product Specialists" and are not encouraged to ask for a sale — which is ultimately completed online. With that said, some of the comments on Electrek's article reveals some of the flaws in the survey, which placed an emphasis on salespeople pushing a car.
User "Mark555055" stated, "Ah crud... I'm not buying a Tesla for sure now if i can't have the pleasure of being mauled by a pushy, lying salesman trying to sell me things i don't need [sic]."
User 'pvphoto' said, "Mystery Shoppers are given a list of specific things to look for such as was the facility clean, were you approached immediately etc. These things have nothing to do with the actual success of the business, the shoppers are hired by the business to check on the performance of the employees."
Did you like this article? Could it have been improved? Please email feedback@benzinga.com to let us know!
Posted-In: Electrek Fran O'Hagan Infinity Pied Piper Tesla tesla motorsMedia General Best of Benzinga
View Comments and Join the Discussion!