Barron's Recap: World's Most Respected Companies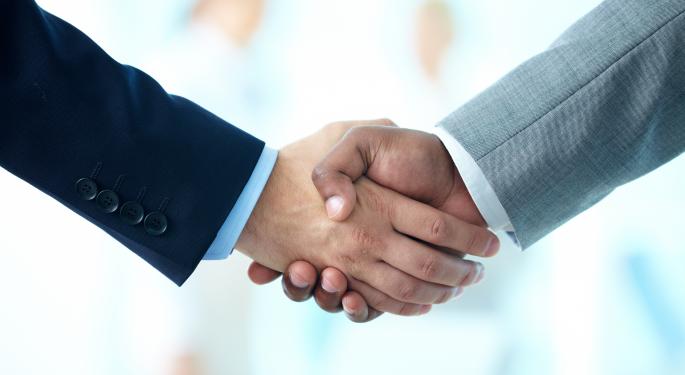 This weekend in Barron's online: the world's most respected companies, a special report on what is next for the markets, and the prospects for Kansas City Southern and the Dole Food buyout.
Cover Story
"World's Most Respected Companies" by Vito J. Racanelli.
After topping Barron's annual ranking of the world's most respected companies for three years running, Apple (NASDAQ: AAPL) has fallen to third place in the 2013 survey. Ascending to the throne this year is Warren Buffett's Berkshire Hathaway (NYSE: BRK-A).
Walt Disney (NYSE: DIS), Google (NASDAQ: GOOG) and Coca-Cola (NYSE: KO) round out the top five. The table of all 100 companies includes where they ranked last year, along with how each fared in each category, from highly respected to not respected.
Every year since 2005, Barron's has polled professional money managers on their views of the 100 biggest companies in the world by market value. This year's survey was conducted in late May and early June and received responses from 87 participants. The top 100 firms were determined by their respective stock-market values as of April 15.
See the article for the criteria participants used too rank the companies, and the reason why Apple lost its crown. See which companies have fallen from last year's rank, along with Apple, and which are rising, such as Johnson & Johnson (NYSE: JNJ). See which have fallen off the list entirely, such as Caterpillar (NYSE: CAT), and which made it onto the list or returned, such as Goldman Sachs (NYSE: GS).
Related: What you could win at a Microsoft store opening!
Special Report: What's Next for the Markets
"Don't Fear a Summer Swoon" by Kopin Tan says that with U.S. stock market having reclaimed some of its lost ground, and with bonds, metals and emerging markets all down by double-digit percentages, the allure of equities is likely grow.
In Jack Hough's "Six Stocks That Could Double in Five Years," four top stockpickers offer their best ideas that could deliver market-beating results. See why Oracle (NASDAQ: ORCL), Bank of America (NYSE: BAC), Sprint Nextel (NYSE: S) and others made their list.
The sell-off in fixed-income securities has created an opportunity for investors in municipal bonds, junk bonds and preferred shares, says Andrew Bary's "Where to Invest in Bonds Now." This article offers 13 ways to invest.
Feature Stories
In "The Not-So-Little Railroad That Could," Christopher C. Williams points out that Kansas City Southern (NYSE: KSU) is benefitting from increased manufacturing in Mexico, rising demand for intermodal transport and the use of railcars to carry oil. Is there a takeover in its future?
"Wait for the Shares to Ripen" by David Englander suggests that investors should hang on to shares of Dole Food (NYSE: DOLE), even though the recent buyout bid undervalues the company and may be the best it receives.
Sarah Max's "Finding the Sweet Spot" is a profile of MFS Bond fund manager Robert Persons. His preferred strategy is to seek out high-yield bonds of quality companies that have high potential to be upgraded.
Two high-performing money managers at Douglas C. Lane & Associates are interviewed in "It's Time to Focus on Growth Stocks" by Lawrence C. Strauss. See why they like Yum! Brands (NYSE: YUM), Qualcomm (NASDAQ: QCOM), MasterCard (NYSE: MA) and others now.
"The New Party Line" by Robin Goldwyn Blumenthal turns the CEO spotlight on Rick Goings of Tupperware Brands (NYSE: TUP). Goings sees himself as a global ambassador of capitalism as the company seeks its future overseas.
In "The Last Trace of a Great Newspaper" by John Steele Gordon, the focus is on the history of the New York Herald, the first modern newspaper. Founded the in 1835, now its name has disappeared from American journalism after 178 years.
"A Dirty Business" is an editorial commentary by Thomas G. Donlan in which he discusses how the government has changed the economics of farming.
Columns
Columns in this weekend's Barron's discuss:


Where things stand at the end of the first half of 2013

How normal rates and policy could be good for stocks

President Obama's new climate-change initiative

Why emerging markets are down but not out

Whether Barnes & Noble (NYSE: BKS) is undervalued

Why BlackBerry (NASDAQ: BBRY) disappointed

The best brokers for new investors

Raising the bar on HD TV but not the price

The real cost of load funds

Duke Energy's (NYSE: DUK) dividend hike

The advantages of higher interest rates

Reviews of new books and a film

View Comments and Join the Discussion!
Posted-In: Apple Bank of America Barnes & Noble Barron's Berkshire Hathaway Blackberry CaterpillarMedia Best of Benzinga