The Demise of Coupons is Greatly Exaggerated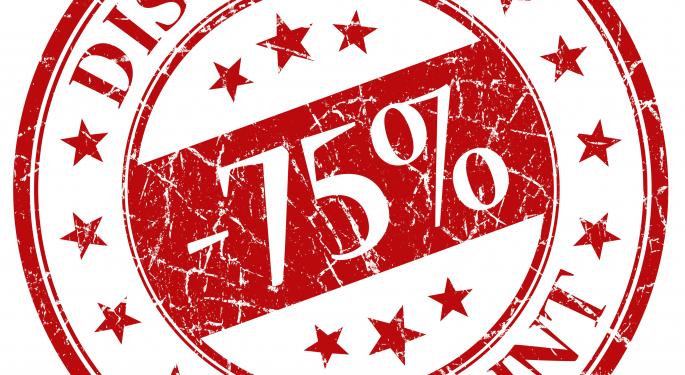 Time magazine recently asked: "Did American consumers suddenly get rich, or just get sick of using coupons?"
According to Time, although the number coupons issued last year remained steady, the number actually redeemed decreased substantially.
NCH Marketing Services, a subsidiary of Valassis (NYSE: VCI), reports that the number one reason given by consumers for not using coupons is "I can't find coupons for the products I want to buy." NCH blamed this on manufacturers shifting coupon emphasis to new products, rather than ones customers already used.
Coupons, which used to be relegated almost solely to inserts in Sunday newspapers, are now available on an ever-growing number of platforms, including the Internet and mobile devices.
In addition, coupons don't apply to grocery items only. J.C. Penney (NYSE: JCP) CEO Ron Johnson's decision to drop coupons and most sales from his company's lineup was widely criticized by JCP customers and they spoke with their wallets to the tune of a $427 million loss in the most recent quarter.
And then, there are the extreme couponers. These folks amass binders full of coupons and outfit their basements with row upon row of steel shelving where they store cases of Proctor and Gamble (NYSE: PG) products and Colgate (NYSE: CL) toothpaste picked up on the cheap.
They accomplish this by using double coupons, sale prices, customer loyalty discounts, and other various and mystical tricks of the couponer's playbook.
For average consumers, couponing is less of a vocation. Despite the redemption drop-off last year, handing over a piece of paper for cents off, or showing a barcode on your smartphone via a mobile app such as Yowza! is still very popular.
The number of coupon apps for smartphones is growing daily. Recently MSNMoney listed ten of the most popular including SnipSnap, ShopKick, Yowza, and others.
On the Internet, a growing number of websites offer printable coupons. These include Coupons.com, which allows user to regionalize their search by zip code. Other mega sites like SavingsLifestyle.com offer everything from online couponing classes, access to sale prices, a huge printable coupon database, and much more.
SavingsLifestyle has two regional sites for more targeted deal searches, with plans to build a nationwide network eventually.
Although deal-of-the-day websites like Groupon (NASDAQ: GRPN) have struggled, of late, the basic idea of getting an almost 50 percent discount on a Myrtle Beach vacation or up to 71 percent off purchases at Office Depot (NYSE: ODP) is still appealing to thousands of consumers every day.
Smart average (not extreme) couponers follow some basic guidelines to keep sanity in check when seeking discounts.
Decide what to shop for before checking coupon sites or apps. Creating a shopping list avoids impulse buying.
Scan store ads, flyers, or websites looking for sale items that match up with items on your shopping list. It's OK to alter the shopping list to take advantage of a special sale item.
Clip and save only newspaper coupons for items you regularly use – or want to try. Don't clip coupons for products you don't regularly buy or that you aren't interested in trying.
Pick one (two at the most) smartphone coupon apps to install and use them when shopping for last minute deals you may have missed earlier.
Sign up for customer loyalty programs at your favorite stores and don't forget to scan your card at checkout. Loyalty means loyalty, by the way. You won't collect enough points to get a gasoline discount if you only shop there occasionally.
Consumers love the sense of believing they got a bargain. As long as that psychological reality continues, coupons in all their various forms and configurations will likely not go away.
Posted-In: colgate palmolive Groupon J.C. Penney Proctor & Gamble ValassisMedia General Best of Benzinga
View Comments and Join the Discussion!