IPOs Drive Day Trading Profits In The Final Weeks Of 2020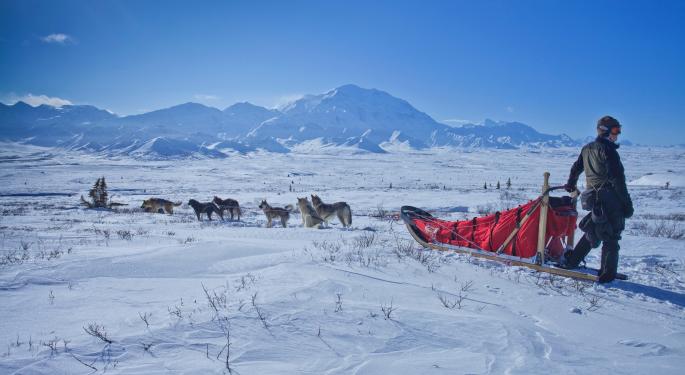 Despite a rocky beginning to the month, December day trading has started to turn back in my favor after some decisive moves in a few recently IPO'd stocks like Wunong Net Technology Company Limited (NASDAQ: WNW) and Scopus BioPharma Inc. (NASDAQ: SCPS).
The momentum in those stocks alone have helped to make this past week by far the best in December, but also my most profitable week since September.
All told, I'm finishing the week higher by a little over $330,000 gross profits with the bulk of that coming in the final days of the week.
Monday and Tuesday started off slow, which might have been for the best given the roller coaster numbers I was putting up in the prior week. On Monday, I saw most of my gains early in the day in AnPac Bio-Medical Science Co., Ltd. (NASDAQ: ANPC), the leading gap stock that morning. I followed that up with a $20,000 day on Tuesday across a handful of stocks.
It wasn't until Wednesday that I started seeing strong moves in some recent IPO stocks, first in Aethlon Medical, Inc. (NASDAQ: AEMD) in the early market hours and then WNW later in the morning that put me up about $137,000 for the day, though I gave up roughly -$40,000 of my gains at the end of the day in a big red candle on WNW.
Thursday ended up being my best day of the week by about $2,000 over Wednesday's total, thanks again to this month's IPO class with SCPS. I was able to realize about $123,500 on SCPS on a gap and go trade on the open.
The week wrapped up with a $27,500 Friday thanks to two more recent market entrants, Presidio Property Trust, Inc. (NASDAQ: SQFT) and MingZhu Logistics Holdings Limited (NASDAQ: YGMZ).
Last week's strong showing has now put December within reach of being a $500,000 month. I'm eager to see what the remaining days of the year have in store, bearing in mind there are only five full market days left to trade, with two shortened days on the 24th and 31st.
View Comments and Join the Discussion!
Posted-In: Warrior TradingPenny Stocks Education IPOs Markets General