Learning Caution In A Volatile December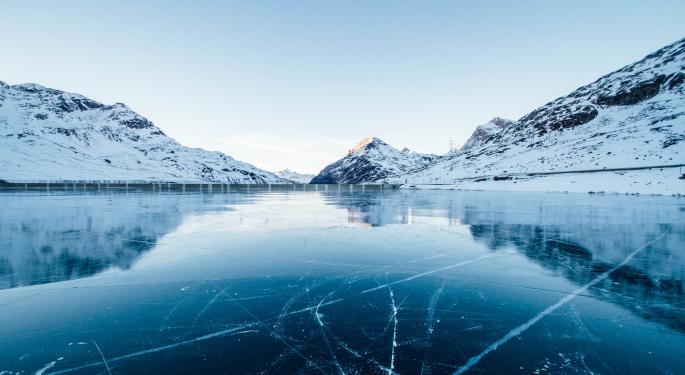 As we approach the final trading days of the year, it seems as though the market is going to spend the remaining days of 2020 fighting with itself, which seems appropriate for the year. My own experience this past week has been pretty similar, I feel like I'm fighting with myself and going from one extreme to the next.
As it stands, I'm in the green by about $60,000, which is fantastic by any measure. The problem is I also saw more than -$200,000 in drawdown, including the single biggest losing trade of my career on Friday at -$58,000.
First the good, which is the fact that stocks are seeing some massive momentum supporting some grade-A setups. This week started with excellent opportunities in Obalon Therapeutics, Inc. (NASDAQ: OBLN) on Monday and Curis, Inc. (NASDAQ: CRIS) on Tuesday, which each gapped up more than 200% and helped me start the week in the green by $65,000.
Wednesday saw the biggest of the week in Greenwich LifeSciences, Inc. (NASDAQ: GLSI) at more than 2000% mid-morning, from $5 to a high of nearly $160. I was luckily able to catch it through the move for $63,000.
Then Thursday came. On top of trading the Airbnb, Inc. (NASDAQ: ABNB) IPO, I also kicked off the day in the premarket with Immutep Limited (NASDAQ: IMMP), which squeezed up 60% into the first few minutes of the open and helped me to start the day in the green by more than $30,000.
Then, when GLSI popped up on my momentum scanner going into a halt, I was feeling fairly confident it would make a similar move as Wednesday. I waited for resumption with a 500 share bid in anticipation for another halt, got rejected. I checked back in with IMMP and, in that short time, GLSI popped into another circuit-breaker halt at $110.
Still confident for another upward halt, I waited for resumption with 500, got filled at 118, added after the first candle at $125, then got flushed into a halt with 1000 shares. It resumed below $100 and I ended up stopping out at the low for a -$48,000 loss.
Despite an almost -$50,000 loss, I was still on pace to end the day up $28,000 thanks to some strong momentum in SELLAS Life Sciences Group, Inc. (NASDAQ: SLS). Unfortunately, as those who watched my mid-afternoon livestream on Facebook and Youtube, I tagged back up on SLS and gave back -$40,000 ending the day in the red.
Friday was another fiasco of seeing really great setups, then just getting hammered on false breakouts and bad timing. I ended Friday in the red by more than -$60,000
Yet I finished the week in the green by a pretty good margin!
It's crazy and super frustrating, which day trading can often be. It reminds me of the end of last year when I looked at my trading stats and saw just how much these dramatic wins and losses negatively impacted my totals compared to my stats when I'm less aggressive and trade with smaller size.
I'm heading into the new week with exactly that goal. It helped set me up for an amazingly profitable summer, so I'm hopeful a more measured approach will help me end 2020 on the right note.
View Comments and Join the Discussion!
Posted-In: Warrior TradingPenny Stocks Education Small Cap General