The November Market Grinds Along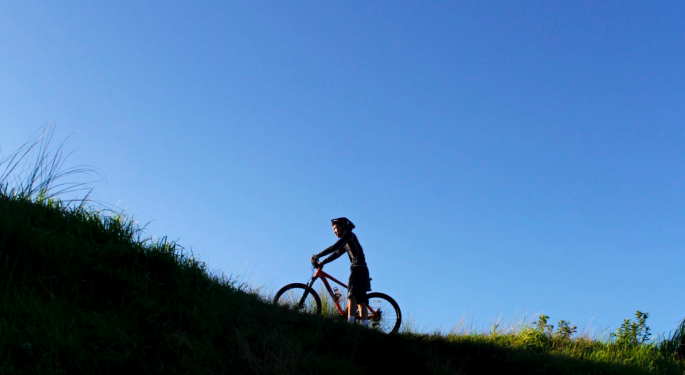 While it may not be my worst month this year, November may end up being the choppiest month for day trading I've traded so far in 2020. All this month I've been hoping for some semblance of consistency in the market, but there just hasn't been a sustained enthusiasm on the part of traders.
Last week is a good example of what I've been struggling with, even when I'm aware that I'm struggling. I finished the week with only about $10,000. Even though I took Friday off, the four days I did trade essentially cancelled one another out.
And keep in mind, I came into this week anticipating a challenge. I made a point to be less aggressive, target penny stocks that I could better manage risk in and keep my initial share size under control, which admittedly helped keep me in the black through the week, although just barely.
Monday kicked off with a handful of opportunistic premarket trades in Comstock Holding Companies, Inc. (NASDAQ: CHCI) as it popped onto my momentum scanner. That trade gave me some profit runway that I leveraged for an opening bell trade in Alterity Therapeutics Limited (NASDAQ: ATHE) before it topped out below $3.50 and caught me in a -$5,000 loss. Still those two stock put me in the green by about $13,000. Unfortunately, I stuck around too long and took a big loss in HighPoint Resources Corporation (NYSE: HPR) that essentially cut my profit in half.
If Monday was a case of slowly giving away profit through over-trading, Tuesday was a case of trying to dig myself out of the red after getting flushed out of Lexicon Pharmaceuticals, Inc. (NASDAQ: LXRX) as the bell rang. I was able to recoup all of that loss by trading Sequential Brands Group, Inc. (NASDAQ: SQBG) but ended up giving it all back and then some in Yunhong CTI Ltd. (NASDAQ: CTIB) and a few other names, which also wiped out essentially all of the progress I made on Monday.
Going into Tuesday flat on the week, I was really looking for a grade-A setup that I could rely on for a solid win. Luckily, Phoenix Tree Holdings Limited (NYSE: DNK) provided some continuation from Tuesday and I was able to tag the stock for my biggest win of the week at about $21,000.
Then Thursday came and I again cut into my profits for about -$12,000. While I did manage a handful of grinding trades in Medigus Ltd. (NASDAQ: MDGS) and CBAK Energy Technology, Inc. (NASDAQ: CBAT), it all got wiped out in a failed ABCD pattern in CIIG Merger Corp. (NASDAQ: CIIC).
The point is, November is proving to still be an anxious market environment. I haven't seen any strong breakouts to give me confidence, and I'm fairly sure other traders are noticing the same thing.
With the shortened trading week and the Thanksgiving holiday approaching, I don't anticipate November ending with a surprise return of momentum. Still, I'm happy to be surprised. In any case, I'm going to try and stick with my cautious approach and hopefully finish the last few days of month with a little extra capital for the final month of the year.
View Comments and Join the Discussion!
Posted-In: Warrior TradingPenny Stocks Education Small Cap Markets General