When To Follow Trend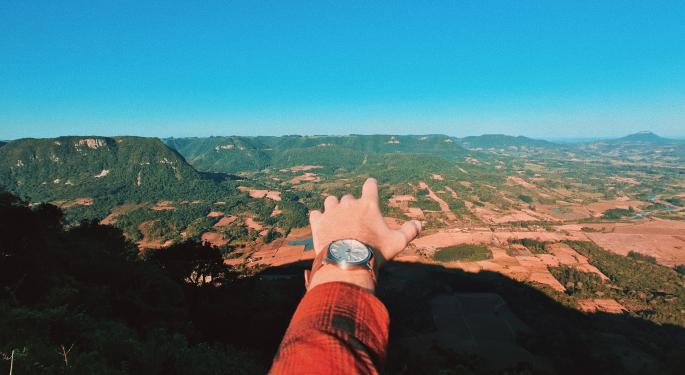 Last week was a big one for the market thanks to some critical news from Pfizer Inc. (NYSE: PFE) in the company's phase 3 COVID-19 vaccine study. As a result, we saw some big sympathy plays in stocks throughout an array of high-profile industries.
Some of these worked out for me, but others just didn't have the legs to run beyond the initial hype.
My biotech trades last week were actually among the spottiest, starting with my trades in Aptevo Therapeutics (NASDAQ: APVO) on Monday, which was gapping up more than 170% at its premarket high. However, after the bell rang, the stock just couldn't get the volume it needed to make a sustained move over VWAP and fell victim to chop, costing me about -$11,000. It was a discouraging loss, but one I was able to make up on Tuesday with trades in GTEC Holdings Ltd (OTC: GGTTF).
However, my biggest loss of the week was in another biotech that was surging in the premarket, Five Prime Therapeutics Inc (NASDAQ: FPRX). However, like APVO, it just bumped up against its opening price and fell hard while I was holding. I ultimately ended that day with a -$30,000 in FPRX.
Luckily, Wednesday saw a new industry start to experience an uptick in momentum: shipping stocks. I started that day with several premarket trades in Performance Shipping (NASDAQ: PSHG) for about $45,000, which kept me in the green despite the end-of-day loss in FPRX.
The following day, EuroDry (NASDAQ: EDRY), another shipping firm, was the leading gap stock on my premarket scanner. The stock moved in a pretty solid pennant pattern that I was able to trade for $6,600 before the open.
I rounded out the week with a handful of strong trades in Electrameccanica Vehicles Corp (NASDAQ: SOLO), which, unlike the rest of the batch of stocks I traded through the week, absolutely ripped past its open by about 50% to a high just under $8 on its earnings release. It was one of the cleanest trades of the week, and the fact that it's another electric vehicle stock just reveals how eager the market has been to hop onto trending industries.
Unfortunately, the problem with trend is that it's an unreliable indicator for stock performance. The stocks I had the best results in through last week were uniformly the ones that I historically have a good track record in trading. That means stocks priced below $10 with a float under 10 million that are trading at an elevated volume.
So while trend can put a trader in the right direction, that alone shouldn't be the deciding factor when making a trade. Having that higher-level awareness of what stocks pose the most risk to your trading style will always be more profitable than chasing whet the rest of the market is paying attention to.
View Comments and Join the Discussion!
Posted-In: Warrior TradingPenny Stocks Education Small Cap Markets General