Tricky Trading Through The Election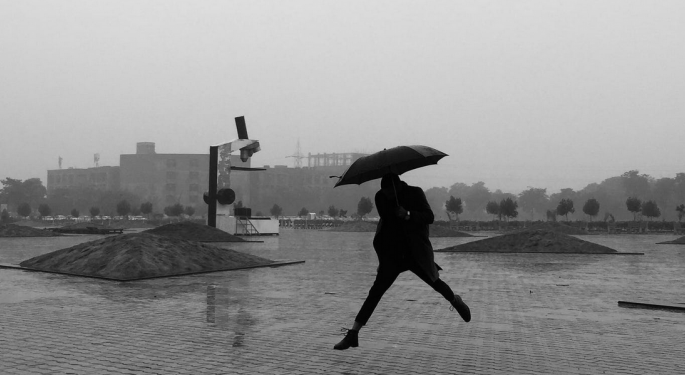 The market has been on a crazy ride through this election week in the U.S. and trading has not really benefitted from the uncertainty.
Nor has it really suffered either. I've been crashing against choppy patterns for the better part of the past two weeks, so more volatility may be frustrating but it's not surprising. Unfortunately, in spite of the chop that I knew was out there, I sort of threw caution to the wind and attempted some aggressive trades that blew up in my face.
Take this past Monday, which kicked off November with another +$20,000 loss to match last Wednesday's big red day. And like that day, I really could not get my entry right on any of the names I traded starting with my first trade in AnPac Bio-Medical Science Co Ltd (NASDAQ: ANPC), which collapsed right after breaking VWAP and took out an aggressive opening position for about -$6,000. I ended the day on an even worse note with a -$11,000 loss in Nio Inc. (NYSE: NIO)
It's really demoralizing to start the day in the red, especially when it falls on the first trading day of the month, and it unfortunately soured the next few days.
Tuesday and Wednesday proved to be another pair of drawdown days in my trading account. Tuesday started with a chart breakdown in Aptevo Therapeutics Inc (NASDAQ: APVO), first in premarket trading and then shortly after the open, putting me in the red by -$6,700. I did manage to tag up on APVO later in the day and make back nearly all of that, but playing catch-up was getting old.
And although Wednesday started a bit better, with some solid pre- and early-market trades in Nio and Cassava Sciences Inc. (NASDAQ: SAVA), I ended up hitting a wall in SAVA and basically wiped out all of my gains on the day.
It hasn't all been doom and gloom. I made a conscious effort on Thursday to be more deliberate in my trades and, luckily, was presented with stronger setups in Kaixin Auto Holdings (NASDAQ: KXIN) and Hall of Fame Resort & Entertainment Co (NASDAQ: HOFV), which were both among the leading gap stocks for the day and were right in my wheelhouse in terms of price and volume profiles.
Those trades and a handful of others that day helped break a nearly week-long slump and get me better positioned for the rest of the month. It also gave me some confidence that the market is in a decent spot right now, but I just need to be more judicious in what I trade.
View Comments and Join the Discussion!
Posted-In: Warrior TradingPenny Stocks Education Markets General