What To Do In A Market That Just Won't Cooperate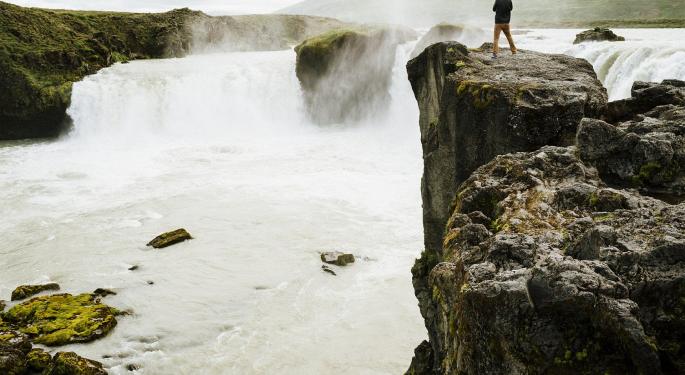 My August trading has gotten off to a wild start thanks to some huge wins in Ambow Education Holding Ltd. (NYSE: AMBO) and Datasea Inc. (NASDAQ: DTSS) on Monday that set me up over the $100,000 mark to start the month.
That big green day marked my third $100,000+ plus a day in a row, and was a good way of capping off what ended up being an all-green July.
However, the rest of the week was not quite as stellar, though it was overall pretty solid. All told, I'm finishing the week up about $265,000 in gross profits, not a shabby way of starting August.
While my big winning days this week are the ones behind that figure, I want to focus instead on Wednesday, which ended up being my lowest profit day in almost a month at just $3,000. The day was remarkably slow, but even with the lack of momentum — or maybe because of it — I made some mistakes in my trading.
Because of that struggle, I thought Wednesday would be a good example for those working with less capital or those just learning how to day trade.
First the good, which were my premarket trades in MYOS RENS Technology Inc. (NASDAQ: MYOS) that put me up on the day by a shy of $6,300, though I trimmed off some of my profits by taking some trades after the bell.
This is a good example of how premarket trading is a whole different beast than trading regular market hours, there's lower volume and therefore more volatility and traders can get stuck holding shares during massive price move. However, once the bell rings and the rest of the market joins in, trading activity can ramp up in either direction, which is what caused MYOS to fall apart after the stock had gapped up in the premarket, it was overextended and anyone still holding into the open saw their opportunity to take profit.
Now the less good, which is almost entirely represented in my short on The Walt Disney Co. (NYSE: DIS). The company had reported earnings the day before, so the stocks was rallying higher, but I saw a strong resistance point at $120 that I thought would trim off a few trader holding and represent a good short scalp. Of course, the stock only pulled back slightly before rallying back.
That short ended up taking out most of the profits from MYOS. While I rarely short stocks for similar reasons, the main mistake I made in this trade was trading such a pricy and high volume stock for a quick profit. The reason I avoid stocks above $10, let along above $100 like DIS, is because the risk-reward is so slim that I'm either setting myself up for an outsized loss or only a modest profit.
The rest of Wednesday was punctuated by small wins in Marathon Patent Group, Inc. (NASDAQ: MARA) and Professional Diversity Network, Inc. (NASDAQ: IPDN), both of which were small scalps trades I took during pullbacks, solid ground hits but a little disappointing after weeks of home runs. I capped the day off with a couple of red trades that, in addition to the back and forth trading I had seen throughout the day, lead me to pack it in.
All told, it was a lot of effort for very little reward, which in itself is kind of a lesson. Feeling like you're spinning your wheels without getting anywhere is a strong sign that conditions just aren't right. It can be hard to determine when you've hit that point, but recognizing when you're fighting the market and just taking a break can end up saving you a lot of money and frustration in the long run.
View Comments and Join the Discussion!
Posted-In: Warrior TradingPenny Stocks Education General