Gold's Story Isn't Over Yet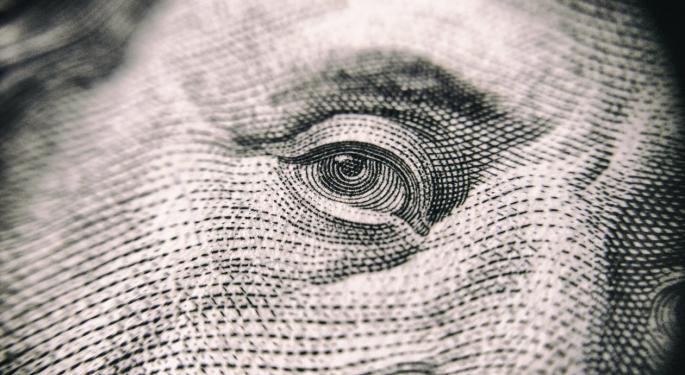 After a brief bounce mid-way through August, the Street's enthusiasm for gold has waned. Seemingly, so has the market's fear of what impact tariffs on an additional $200 billion in Chinese goods might mean for the U.S. and global currency market.
While such trade escalations between the two biggest economies in the world might have once sent the precious metals market into overdrive, gold is contending with a dollar index up more than 6 percent in as many months. While gold investors have kept the commodity at the $1200 level it set late in August, the USD has just been a more appealing value sponge in the midst of an otherwise dismal currency market.
This comparison has been something that gold has had to contend with all year. Before it hit its current price range after dipping and rallying as the list of tariff goods was finalized, gold experienced a four-month freefall from a high spot price of 1350, not far off its year-high set in January.
Despite the August run being its second biggest rally of the year, the enthusiasm for gold could not support spot gold much beyond $1200, and 6-month gold futures remain capped under $1220.
However, it may be premature to call an end to gold's story quite so soon.
The reasons? Well, they're peppered throughout the previous paragraphs: the effect of the most recent tariffs as well as existing tariffs, terrible global currency conditions leading to slow growth, and, most critically, a dollar that has climbed on the back of an economic expansion that has lasted a decade.
Gold's future hinges on the U.S. dollar's strength failing, and a number of factors could turn the tides on the USD.
For one, despite strong Q2 and August GDP numbers, some analysts believe the numbers might be artificially boosted by one-off influences like increased trade volume, Chinese firms looking to time the tariffs, or business investments made following recent tax cuts. Second, those tariffs are going to start showing up on store shelves, and consumers are going to feel the squeeze for the first time, which could put pressure on the Federal Reserve to step up the pace of its rate hikes. Finally, and most critically, the U.S. is likely to find a tighter trade market in the backend of 2018, as countries struggle to make up the difference between their currency and the USD.
Any one of these factors could douse the roaring dollar trade to some degree. A combination of them could totally cut its knees out from under it. If something does threaten to cut the dollar down to size, keep a close eye on gold futures for metal investors hoping to read the tea leaves.
Posted-In: Futures Commodities Topics Econ #s Economics Federal Reserve Markets General
View Comments and Join the Discussion!