Brazilian President Dilma Rousseff One Step Away From Impeachment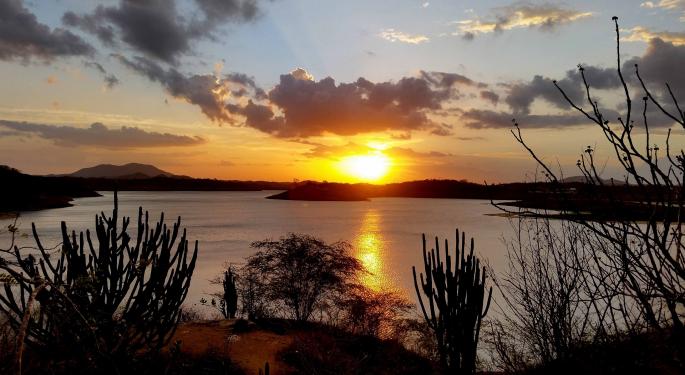 The impeachment of Brazilian President Dilma Rousseff seems more tangible than ever, after a Senate committee recommended a trial for the infringement of budget laws, using funds from public banks to cover deficits in other areas. Now, all that's left is the full Senate's vote next week, and the odds are against Rousseff, who would be suspended for up to six months if the impeachment were approved.
A Look Back
After Rousseff appointed former President Luiz Inácio Lula da Silva (who was said to be involved in the Petroleo Brasileiro SA Petrobras (ADR) (NYSE: PBR) corruption scandal) as her Chief of Staff, Congress started an impeachment process. Many politicians and analysts have described this as a coup in disguise. This led the Brazilian Democratic Movement Party (PMDB), Rousseff's own party, to leave the ruling coalition.
With little supporters on the President's side, the Chamber of Deputies voted for the impeachment in April.
Related Link: Brazil From The Ground, Part 2: What Millennials Think Of The Crisis
A Look Forward
While Rousseff said she will not step down from her position, and classified Vice President Michel Temer as an "usurper of the power," she will have no choice if the Senate approves her impeachment.
If this were the case, the Brazilian President would be replaced by Temer, who has been a strong supporter of the impeachment and will not face inquiry over his implication in the Petrobras scandal, federal investigators confirmed this week.
All Rousseff's opposition needs now is a simple majority at the Chamber of Senators, where it's said to count on 41 votes (50.6 percent) already. However, the President recently assured she "will resist until the last day."
Check out the BBC graph explaining the process: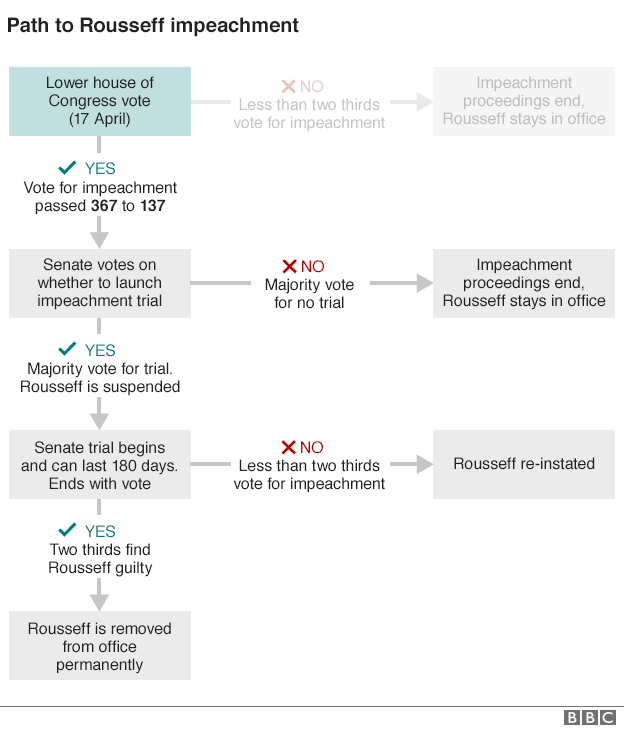 Source: BBC
Disclosure: Javier Hasse holds no positions in any of the securities mentioned above.
View Comments and Join the Discussion!
Posted-In: Brasil brazil Dilma Rousseff Michel TemerEmerging Markets Politics Markets General Best of Benzinga