This Week In Cryptocurrency: CENTRE Consortium Announced, Rumored Coinbase IPO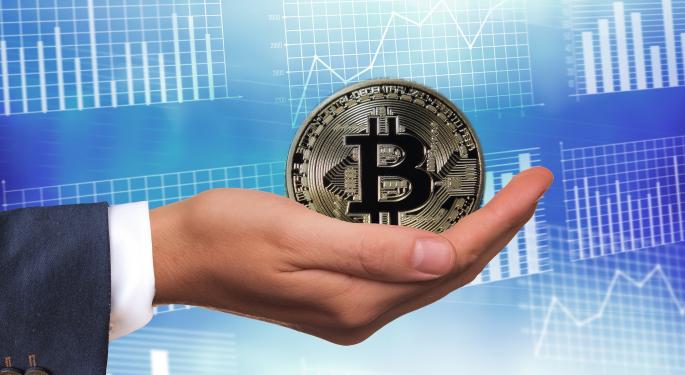 The cryptocurrency market finished a solid week on a low-key note on Friday, with most major currencies trading down less than 1 percent on the day.
Here's a look at some of the headlines that were moving the cryptocurrency market this week and which currencies were on the move.
Headlines
On Tuesday, Circle and Coinbase announced they're forming a joint venture called the CENTRE Consortium that will set up standards for digital listings of fiat currencies. The goal of the project is to facilitate the mainstream adoption of "stablecoins," cryptocurrencies tied to government currencies.
On Thursday, Visa Inc (NYSE: V) CEO Al Kelly told CNBC cryptocurrency payment models are not yet a threat to the traditional card business of companies like Visa. However, Kelly said Visa will be steering clear of the cryptocurrency model at least until "we actually think that crypto starts moving from being more of a commodity to actually really being a payment instrument."
On Thursday, CNBC Africa Crypto Trader show host and cryptocurrency trader Ran Neuner tweeted that cryptocurrency exchange and digital wallet company Coinbase is preparing for an initial public offering. Coinbase is reportedly valued at around $8 billion and has 25 million users and 600,000 active traders. According to an infographic Neuner tweeted, Coinbase generated $90 million in revenue in Q3.
Price Action
The Bitcoin Investment Trust (OTC: GBTC) traded at $6.99, down 0.8 percent for the week.
Here's how several top crypto investments fared this week. Prices are as of 4:00 p.m. ET and reflect the previous seven days.
Bitcoin gained 0.1 percent to $6,471;
Ethereum declined 0.7 percent to $202;
XRP gained 1.1 percent to 45 cents;
Bitcoin Cash declined 0.7 percent to $437;
EOS gained 0.5 percent to $5.37.
The three cryptocurrencies with at least $1-million market caps that have made the biggest gains over the past seven days are:
Happycoin: $20.0-million market cap, 353.0-percent gain.
Atmos: $3.2-million market cap, 171.3-percent gain.
Nimiq: $5.8-million market cap, 139.1-percent gain.
The three cryptocurrencies hit hardest in the past seven days were:
Bitcoin Interest: $14.4-million market cap, 43.7-percent decline.
Blockpool: $1.1-million market cap, 37.9-percent decline.
FedoraCoin: $1.4-million market cap, 32.9-percent decline.
Related Links:
This Week In Cryptocurrency: Fidelity Launches Crypto Services Company, ICO Study Reveals Terrible Returns
Fidelity Launches Cryptocurrency Services Company For Institutional Investors
View Comments and Join the Discussion!
Posted-In: CENTRE Consortium Coinbase Ran Neuner this week in cryptocurrencyCryptocurrency News After-Hours Center Markets Best of Benzinga