There's A Lot Of Capital In The Gaming Industry, And It's Not Just In eSports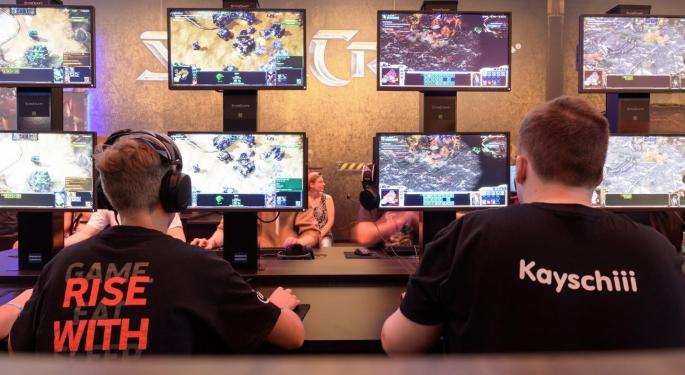 The gaming industry has been catching the attention of investors recently, and that's for good reason. This area of the economy has experienced remarkable growth over recent years, including an increase of over 10.5 percent in 2017 to become a $116 billion industry. While not even half way through 2018, the gaming market is now already up to a total of $138 billion. Clearly, there is a lot of growth in the gaming community, and with that growth comes opportunity. Yes, big-name professional video game tournaments, or "esports," bring in a lot of money with sizeable prize pools rivaling traditional sports, but that's not the only area seeing significant expansion.
Well-known titles have been driving sales in a variety of areas in the gaming sector, not just raising funds for large, televised competitions. Games like Fortnite, League of Legends, Dota 2, and Call of Duty have been growing the industry rapidly and driving strong sales numbers. Here are just two of the areas of the industry poised for more expansion in 2018.
Streaming And Entertainment
A major benefit of gaming is that it not only drives sales for games in the initial market, but that there is an entire sub-industry focused on entertainment as well. Younger generations of gamers don't just like playing video games, they like watching others play too. Those watching aren't only tuning in to livestream competitive events either. Entire online personalities and bona fide celebrities have come out of the online gaming community.
One of the largest contenders in the streaming market, Twitch.tv, has been rapidly expanding and growing its viewer base. Streamlabs found that in Q3 of 2017, Twitch grew its concurrent viewer base by 67 percent. That growth experienced by Twitch put its numbers up to a total of 600 million viewers in 2017, an audience larger than both HBO and Netflix, Inc. (NASDAQ: NFLX).
Twitch.tv isn't the only one, either. Though YouTube Gaming hasn't performed as well as Twitch when it comes to streaming, gaming celebrities on YouTube have continued to make substantial earning. Both of the two top earners on YouTube in 2017, raking in more than $15 million over the year each, run gaming YouTube channels.
Gaming Gear And Services
This next subsection of the booming gaming world will likely not come as a surprise, but companies producing gear and offering services for gamers have been conducting impressive business over the year. Professional esports and big name online celebrities mean companies have perfect opportunities for sponsorships and endorsements. With those endorsements, companies have some of the best marketing opportunities available with targeted advertisements and audiences.
Those looking to market products have the ability to put their goods and services directly in the eyes of a very specific, targeted, and interested demographic. Just like with professional sports, celebrities, and other endorsements, product placement matters. Not only product placement, but many of the companies in the industry are sponsoring and putting on events for the gaming community.
In 2017, Turtle Beach Corporation (NASDAQ: HEAR) saw a rise of over 650 percent in their stock price. No, that's not a typo. While the company had already been performing well with sponsorships and advertising in first-person-shooter (FPS) games like the Call of Duty franchise, this most recent year has sparked incredible growth thanks to what is being called the 'Fortnite Effect.' A rise in battle royale style games, especially Epic Games' Fortnite, means an increase in sales for accessories like headsets and microphones.
Along with third-party gear sold to gamers, more companies are introducing services for this lucrative industry as. Some of these companies are already well-known, even outside of the gaming community, with household names like YouTube and Twitch, but there are a lot more under the surface. Overwolf is one example of a company any non-gamer is likely not familiar with at all. The company, which boasts over 500,000 downloads on individual apps, releases third party apps that enhance different video games instead of replacing them. Like a headset or microphone that a gamer uses, there are other add-ons that benefit gamers. Some apps offer additional information and statistics, others offer easier ways of screen recording for sharing with other gamers, and some are just fun add-ons. However, they're all being downloaded, and are not competing directly against games on the market. Instead, they benefit from the increased size of a game's user base.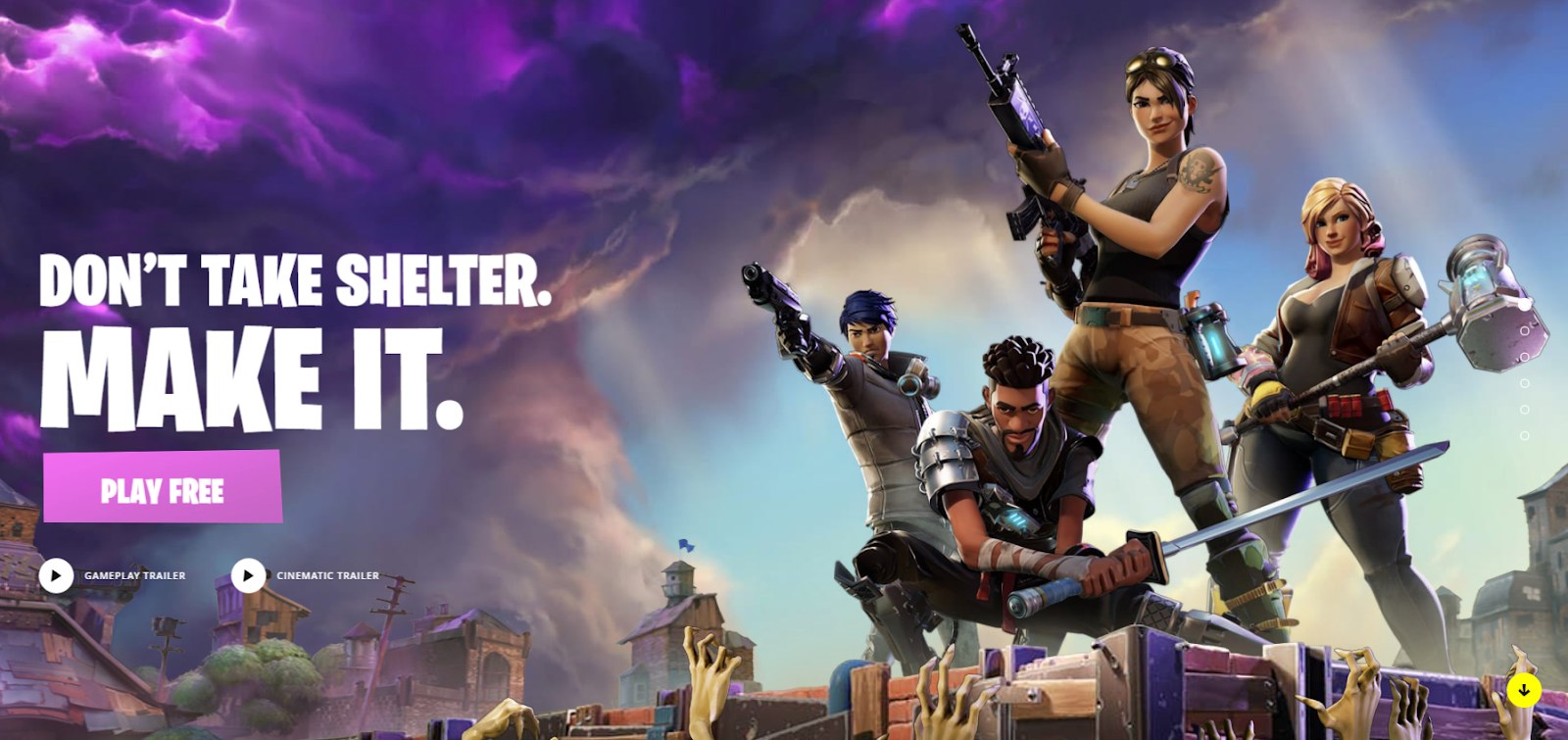 Fortnite, the video game that became a cultural phenomena
Overwolf recently partnered with another ambitious company offering services to gamers as well, BUFF.game. The new service is catering to an even more specific area of the gaming industry: microtransactions and in-game economies. BUFF is capitalizing on the growing cryptocurrency movement at the same time by allowing gamers to earn coins while they play by winning matches and accomplishing achievements. After earning coins, gamers will be able to use the currency across multiple games that are all in the network.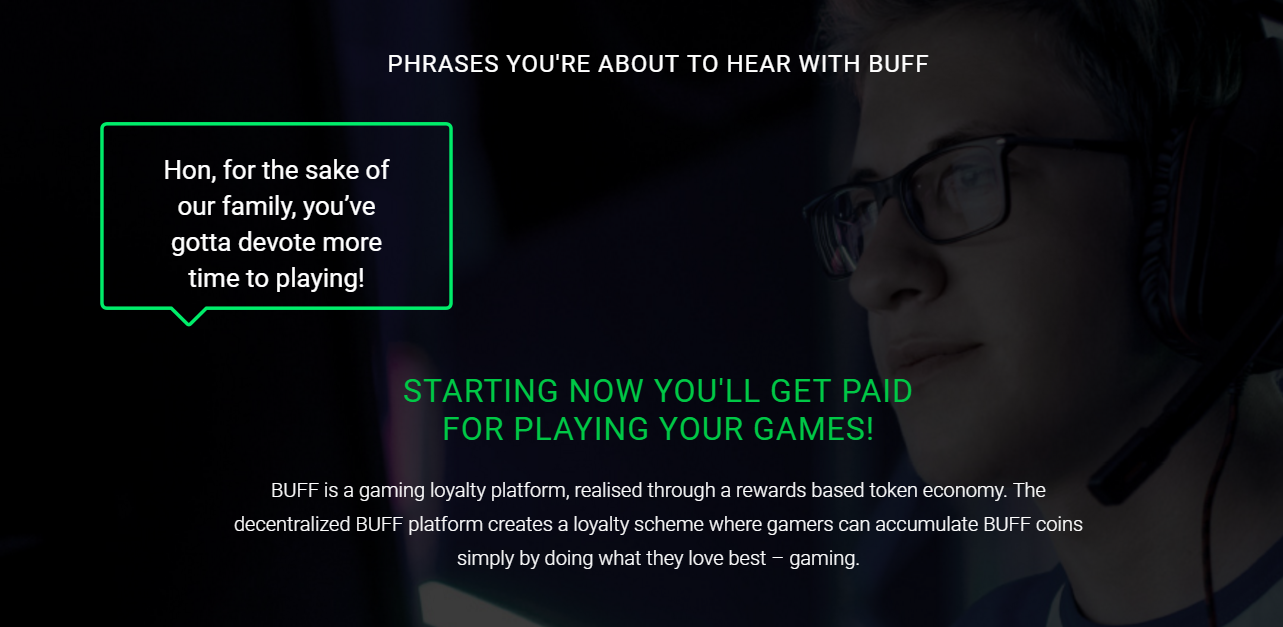 As anyone paying attention to the gaming industry is aware, microtransactions have become incredibly prominent. BUFF is solving one of the biggest pain points in the gaming market by creating a unified microtransaction platform. Not all of the gaming community has been excited about their rise; however, BUFF is creating a system where gamers can utilize the coins they've earned in one game to be used in another. With a unified platform and cross-game economy, gamers can rest easy knowing that their efforts will pay off in other games as well. While the company is still getting everything up and running now, the advantages for companies offering in-game economies will be huge as gamers will be less resistant to microtransactions if they will benefit them across not only games, but platforms as well. This is definitely one section of the gaming market to keep an eye on.
There's no doubt about the potential for investors in the gaming industry. Between a flourishing entertainment sector and consistently growing market for goods and services catering to gamers, there's a lot of money trading hands. The only question left for entrepreneurs and investors now is how large will the industry grow? Some project that revenues will hit $230 billion by 2022. Watch this one closely.
View Comments and Join the Discussion!
Posted-In: eSports FortniteCryptocurrency Fintech Sports Markets Tech General Best of Benzinga