Today In Cryptocurrency: DoJ Investigates Bitcoin Price Manipulation, German Exchange Mulls Crypto Products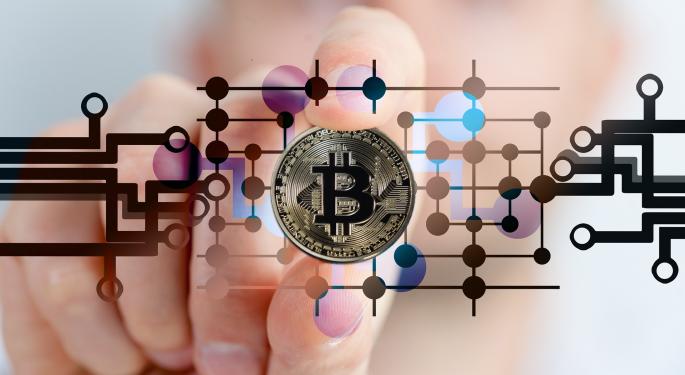 The cryptocurrency market Finally seemed to find some support on Thursday, with most major currencies trading higher by more than 3 percent on the day. Here's a look at some of the headlines that were moving the cryptocurrency market today — and which currencies were on the move.
Headlines
The big news of the day in the crypto world was a Bloomberg report that the U.S. Department of Justice is conducting a criminal investigation into potential price manipulation among bitcoin traders. According to sources familiar with the matter, the DoJ is particularly interested in incidences of "spoofing," the practice of flooding the market with fake orders to artificially influence price. The Commodity Futures Trading Commission is reportedly cooperating with the Justice Department's investigation.
Celebrity Ashton Kutcher made a surprise $4 million donation to Ellen DeGeneres' wildlife charity paid entirely in Ripple's XRP coin. On DeGeneres' afternoon show Wednesday, Kutcher demonstrated how she could instantly transfer the donation by simply pushing a button on his phone.
Deutsche Boerse, the company that owns the Frankfurt Stock Exchange in German, has said it's interested in launching its own cryptocurrency products. However, the products may not be arriving any time soon because a company spokesperson said the exchange wants to first make sure it fully understands the cryptocurrency transaction process, "which isn't the easiest thing to do."
Price Action
The Bitcoin Investment Trust GBTC (OTC: GBTC) traded at $12.25, up 0.2 percent.
Here's how several top crypto investments fared Thurssday. Prices are as of 3:45 p.m. ET and reflect the previous 24 hours.
Bitcoin gained 0.1 percent to $7,592;
Ethereum gained 0.7 percent to $593;
Ripple gained 4.9 percent to 63 cents;
Bitcoin Cash gained 3.9 percent to $1,061;
EOS gained 10.9 percent to $12.22.
The three cryptocurrencies with at least $1-million market caps that have made the biggest gains over the past 24 hours are:
MktCoin: $9.8-million market cap, 77.0-percent gain.
Photon: $1.1-million market cap, 67.6-percent gain.
Centurion: $1.4-million market cap, 66.5-percent gain.
The three cryptocurrencies hit hardest in the past 24 hours were:
E-Dinar Coin: $13.1-million market cap, 64.0-percent decline.
MUSE: $12.3-million market cap, 42.3-percent decline.
BuzzCoin: $2.9-million market cap, 29.3-percent decline.
Related Links:
Today In Cryptocurrency: Crypto Market Hits One-Month Low, India Mulls New Taxes
Riot Blockchain's 10-Q Sheds Light On Crypto Mining Operation
Posted-In: Ashton Kutcher Bitcoin Department of JusticeCryptocurrency News Top Stories After-Hours Center Markets Best of Benzinga
View Comments and Join the Discussion!