Today In Cryptocurrency: Buffett And Gates Slam Bitcoin, Regulators Meet To Discuss Classification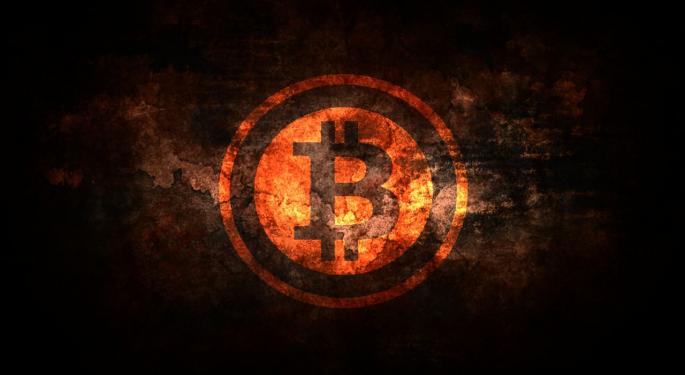 The cryptocurrency stumbled out of the gates this week, with most major currencies trading up or down more than 2 percent on Monday. Here's a look at some of the headlines that were moving the cryptocurrency market today and which currencies were on the move.
Headlines
Berkshire Hathaway, Inc. (NYSE: BRK-A) (NYSE: BRK-B) CEO and legendary investor Warren Buffett once again blasted bitcoin at Berkshire's annual shareholder meeting. On Monday morning, Buffett told CNBC that investors who are buying "nonproductive assets" like cryptocurrencies are betting that "the next person is going to pay you more because they're even more excited about another person coming along." On Saturday, Buffett called bitcoin "rat poison squared."
On the same CNBC panel, Microsoft Corporation (NASDAQ: MSFT) cofounder Bill Gates said he wished he could easily short bitcoin. Gates said bitcoin and ICOs are some of "the crazier, speculative things" out there for investors to buy.
The U.S. Securities and Exchange Commission is reportedly holding a meeting on Monday with officials from the Commodity Futures Trading Commission to discuss whether or not traditional securities laws should be applied to cryptocurrencies. If cryptocurrencies are classified as securities, they would be subject to a high level or regulatory scrutiny, which could weigh on prices.
Price Action
The Bitcoin Investment Trust GBTC (OTC: GBTC) traded at $14.88, down 4.5 percent.
Here's how several top crypto investments fared Friday. Prices are as of 3:45 p.m. ET and reflect the previous 24 hours.
Bitcoin declined 2.2 percent to $9,343;
Ethereum declined 6.3 percent to $730;
Ripple declined 5.1 percent to 82 cents;
Bitcoin Cash declined 5.4 percent to $1,622;
EOS gained 1.7 percent to $18.02.
The three cryptocurrencies with at least $1-million market caps that have made the biggest gains over the past 24 hours are:
MUSE: $22.8-million market cap, 76.2-percent gain.
InflationCoin: $1.3-million market cap, 72.3-percent gain.
BuzzCoin: $3.6-million market cap, 52.8-percent gain.
The three cryptocurrencies hit hardest in the past 24 hours were:
Zeitcoin: $3.5-million market cap, 30.4-percent decline.
IncaCoin: $1.3-million market cap, 26.1-percent decline.
Vsync: $2.7-million market cap, 22.8-percent decline.
Related Links:
Today In Cryptocurrency: CoinDesk Career Center, New JPMorgan Patents
Buffett Still Bearish On Bitcoin: 'The Asset Itself Is Creating Nothing'
View Comments and Join the Discussion!
Posted-In: Bill Gates Bitcoin today in cryptocurrencyCryptocurrency News Top Stories After-Hours Center Markets Best of Benzinga