Today In Cryptocurrency: CoinDesk Career Center, New JPMorgan Patents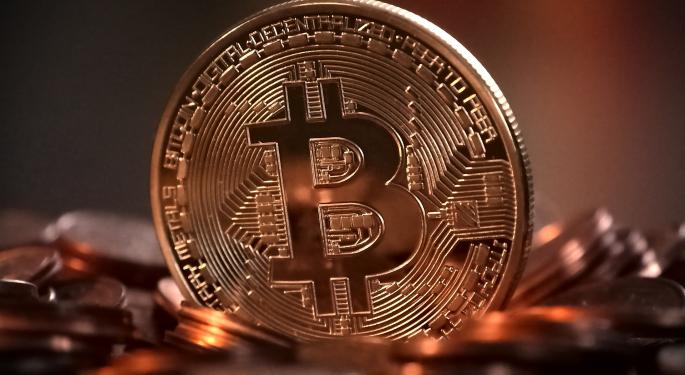 The cryptocurrency finished the week on a mixed note on Friday, with most major currencies trading up or down by less than 3 percent on the day. Here's a look at some of the headlines that were moving the cryptocurrency market today and which currencies were on the move.
Headlines
After Goldman Sachs Group, Inc (NYSE: GS) announced it's officially opening a cryptocurrency trading desk, Blockchain Capital partner Spencer Bogart said on CNBC that other Wall Street investment banks will likely follow Goldman's lead. Bogart said these banks risk being overtaken by companies like Coinbase and Binance if they don't get in on the crypto business. Bogart predicted there will be a surge in the number of people buying bitcoin for the first time over the next five years.
JPMorgan Chase & Co. (NYSE: JPM) may not yet have a crypto trading desk like Goldman, but CoinTelegraph reports JPMorgan has filed for a patent for distributed ledger technology to be used for intra- and inter-bank settlements. The blockchain-based technology on which many cryptocurrencies operate is also based on a distributed ledger security system.
CoinDesk has launched a brand new "Career Center" with blockchain and cryptocurrency-related job listings. Earlier this week, a new Upwork report said that job listings containing blockchain-related skill requirements are up 6,000 percent compared to a year ago.
Price Action
The Bitcoin Investment Trust (OTC: GBTC) traded at $15.43, up 1.5 percent.
Here's how several top crypto investments fared Friday. Prices are as of 3:45 p.m. ET and reflect the previous 24 hours.
Bitcoin gained 0.1 percent to $9,663;
Ethereum gained 2.6 percent to $778;
Ripple gained 1.7 percent to 89 cents;
Bitcoin Cash gained 1.3 percent to $1,514;
EOS declined 3.2 percent to $17.42.
The three cryptocurrencies with at least $1-million market caps that have made the biggest gains over the past 24 hours are:
DNotes: $388.9-million market cap, 601.3-percent gain.
STRAKS: $3.8-million market cap, 65.2-percent gain.
Cryptonite: $2.1-million market cap, 64.1-percent gain.
The three cryptocurrencies hit hardest in the past 24 hours were:
BitcoinDark: $159.9-million market cap, 49.3-percent decline.
ATBCoin: $8.9-million market cap, 40.4-percent decline.
CarbonCoin: $1.6-million market cap, 39.6-percent decline.
Related Links:
Today In Cryptocurrency: Goldman Adds Crypto Desk, Information Officers Shun Blockchain
View Comments and Join the Discussion!
Posted-In: Blockchain CoinDesk today in cryptocurrencyCryptocurrency News Top Stories After-Hours Center Markets Best of Benzinga