Salon Finds A Novel Workaround For Lost Ad Revenue: Cryptocurrency Mining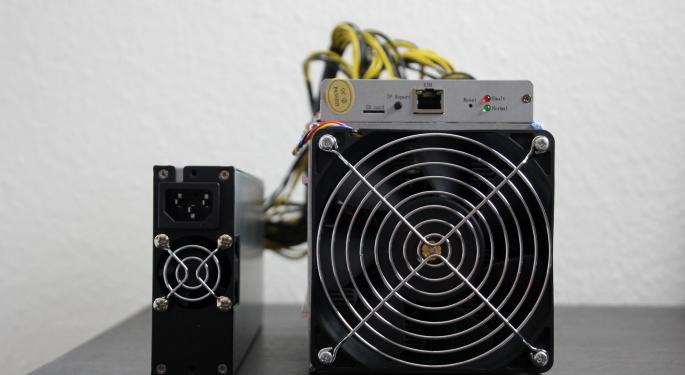 Online publication Salon announced in a blog post that the website will mine cryptocurrency with the unused processing power in a reader's computer when they turn on ad-blockers while reading the online magazine.
A Revenue Model In Decline
Salon said newspaper ad revenues fell from $60 billion in 1999 to $20 billion in 2010, as the value of online ad is far less than a print ad. Salon was online from the beginning and generated revenue by serving ads to its users, allowing the site to keep most of its content free, the publication said.
With ad-blocking technology increasingly in use, Salon faced a setback to its ad revenue.
Related Link: Cryptocurrency Mining: What It Is, How It Works And Who's Making Money Off It
A News Site Mining Monero
Salon is now running a beta that uses the spare processing power in a user's machine to mine cryptocurrencies to make up for the lost revenue when an ad blocker is used.
"We plan to further use any earnings from this to help support the evolution and growth of blockchain technology, digital currencies and other ways to better service the value exchange between content and user contribution," Salon said in the blog post.
The company conceded that mining uses more computer resources and electricity than one would if passively browsing the site with ads.
Salon provides ways to opt out — by turning off ad blockers or using its ad-free paid service.
Salon is mining the cryptocurrency Monero with the beta program, and said it will actively adjust the cryptominer's processing power depending on the user's processing usage.
A Cryptocurrency With A Cloudy Past
Monero has been linked to crime by law enforcement agencies such as Europol.
The cryptocurrency, launched in 2014, encrypts the recipient's address on the blockchain and also generates a fake address for the sender to keep information confidential.
See Also: Best Brokers For Cryptocurrencies
A recent Alphr report suggested that a malware redirects users of Android devices to websites that use the processing power of the devices to mine Monero. Such mining could leave the device permanently damaged through overheating and battery drain.
Several websites across the world, including those of U.K.'s NHS and U.S. Courts, which used a popular plug-in called Browsealoud, were used for mining Monero without their approval, according to the Register. The report said hackers altered the source code of Browsealoud, which is used to read out webpages for the visually impaired, to inject Coinhive's Monero miner into the webpages.
Posted-In: ad blockers advertisingCryptocurrency Education Markets Tech Media General Best of Benzinga
View Comments and Join the Discussion!