New AI-Powered ETF Lets Investors Take Long-Term Approach To Blockchain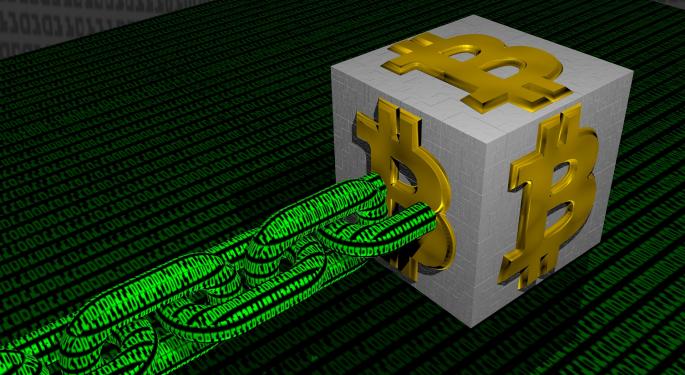 Over the long term, most investors would do well to approach a boom in a particular asset class or sector with the utmost suspicion. Volatile markets are the purview of the intraday trader, and long-term investments in a rules-based index fund or ETF have shown much more consistent success in returning profit, especially in the long run.
So what can long-term investors make of cryptocurrencies and their parent technology blockchain? The latest manias rollercoastering through the markets have captured the attention of the Street, business executives and the public as a whole. But while the price of bitcoin still tries to find its level and more and more companies announces their transition into blockchain, what can long-term investors do to capture alpha in the exciting new space?
Long Chain
The Innovation Shares NextGen Protocol ETF (NYSE: KOIN), a new index-pegged ETF from Innovation Shares which launched at the end of January, uses artificial intelligence and textual analysis to identify blockchain companies that show a long-term commitment toward blockchain integration as a means of improving their data flow, supply chain or any number of applications.
Innovation Shares Managing Director Matt Markiewicz said a longer time frame informed both the creation of the Blockchain Innovators Index and the associated ETF.
"By using textual analysis, the algorithm is able to read and sift through news media stories and financial statements over a certain period of time and identify stocks that are relevant to the theme using certain keywords," Markiewicz said. "This approach has been used in the hedge fund space for the past seven to 10 years, and they're using it to decipher sentiment and trade on it very quickly. Thematics are not intended to be traded."
Evolution, Not Revolution
Markiewicz highlighted how Innovation Shares' AI algorithm aims to remove not only human bias from the equation, but also recency bias. For example, the index won't register a stock that spikes on a superficial shift into blockchain or news about a negative comment regarding crypto affecting the sector. Instead, the Blockchain Innovators Index reconstructs twice annually, in June and December, to determine whether its components meet its thematic, market cap and liquidity requirements over the prior six months.
"That's why we feel building an index and having an investment vehicle that tracks a passive index is a smarter approach for certain investors," said Markiewicz. "Because you're not chasing the next blockchain concept company that is either doing an ICO or putting blockchain in front of its name."
The index is also rebalanced quarterly to accurately reflect the theme in four categories: cryptocurrency payees, mining enablers, solutions providers and blockchain adopters. In the interest of diversification, one category cannot represent more than 40 percent of the fund and a single stock cannot represent more than 7 percent.
"With our rules-based approach it's easy to tell people, 'this how we go about it,'" Markiewicz said of the ETF's methodology. "We screen a global universe of stocks to find relationships between companies and particular keywords that are relevant to the theme. This is performed over a longer period of time to see which companies are positively identified and how strong the relationship is between that stock and that theme."
Related Links:
Another Blockchain ETF Arrives, This Time With A Focus On Artificial Intelligence
Posted-In: Blockchain Innovation SharesCryptocurrency Sector ETFs New ETFs Markets ETFs Best of Benzinga
View Comments and Join the Discussion!