Viridian Chart Of The Week: Who Gains From The Georgia Senate Flip?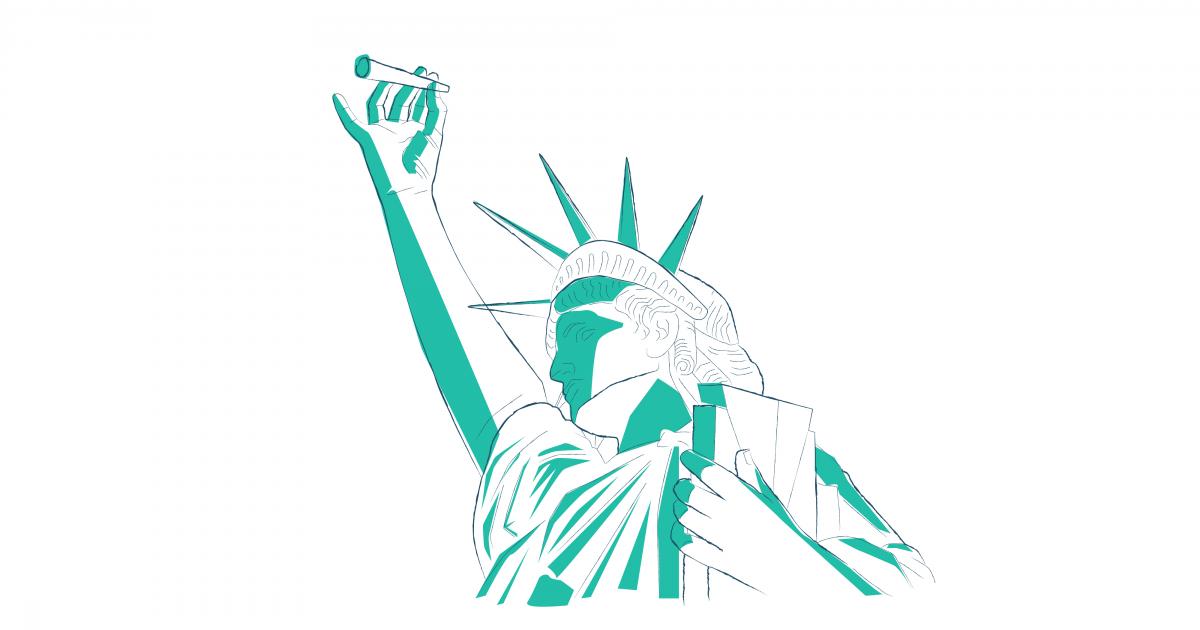 This chart shows the percent change in the stock prices of the 5 largest U.S. and Canadian cannabis companies by market cap from the market close on January 4, 2021 (the day before the Georgia senate election) to January 8, 2021 (3 days after the election).
Unexpectedly, the large Canadian LPs outperformed their U.S. counterparts over this period primarily due to the belief that a passage of the MORE Act or similar legislation would allow them to begin operations in the U.S. The biggest gainer was Acreage Holdings (not shown), which was up 80% on the narrowed arbitrage spread on its previously agreed upon contingent merger with Canopy. The spread is now 37.5% indicating that the market still doesn't think it's a sure thing.
We believe the Canadian gains may be overdone. The primary beneficiaries of an opened U.S. market will be the large MSOs with access to capital as well as the 2nd tier companies who may become acquisition targets. Interstate commerce in cannabis is still a considerable distance away; States will push to protect their indigenous industries with their considerable employment and tax bases against incursion from out of state, let alone cross border commerce.
We expect a continued surge of M&A activity as the MSOs build scale in newly opened and soon-to-open markets.
The Viridian Cannabis Deal Tracker is a proprietary information service that monitors capital raise and M&A activity in the legal cannabis and hemp industry. Each week the Tracker aggregates and analyzed all closed deals and segments each according to key metrics:
Industry Sector (one of 12 sectors, from Cultivation to Brands)

Dollar value of the transaction

Region in which the deal occurred (country or U.S. state)

Status of the company announcing the transaction (Public vs. Private)

Deal structure (equity vs. debt)

Key deal terms (Pricing and Valuation)
The Viridian Cannabis Deal Tracker provides the market intelligence that cannabis companies, investors, and acquirers utilize to make informed decisions regarding capital allocation and M&A strategy.
Since its inception in 2015, the Viridian Cannabis Deal Tracker has tracked and analyzed more than 2,500 capital raises and 1,000 M&A transactions totaling over $50 billion in aggregate value.
The preceding article is from one of our external contributors. It does not represent the opinion of Benzinga and has not been edited.
See Also:
© 2020 Benzinga.com. Benzinga does not provide investment advice. All rights reserved.
---