New Cannabis Products: A Non-Profit Brand For Justice, New Issue Of DoubleBlind Mag, CBD Consumables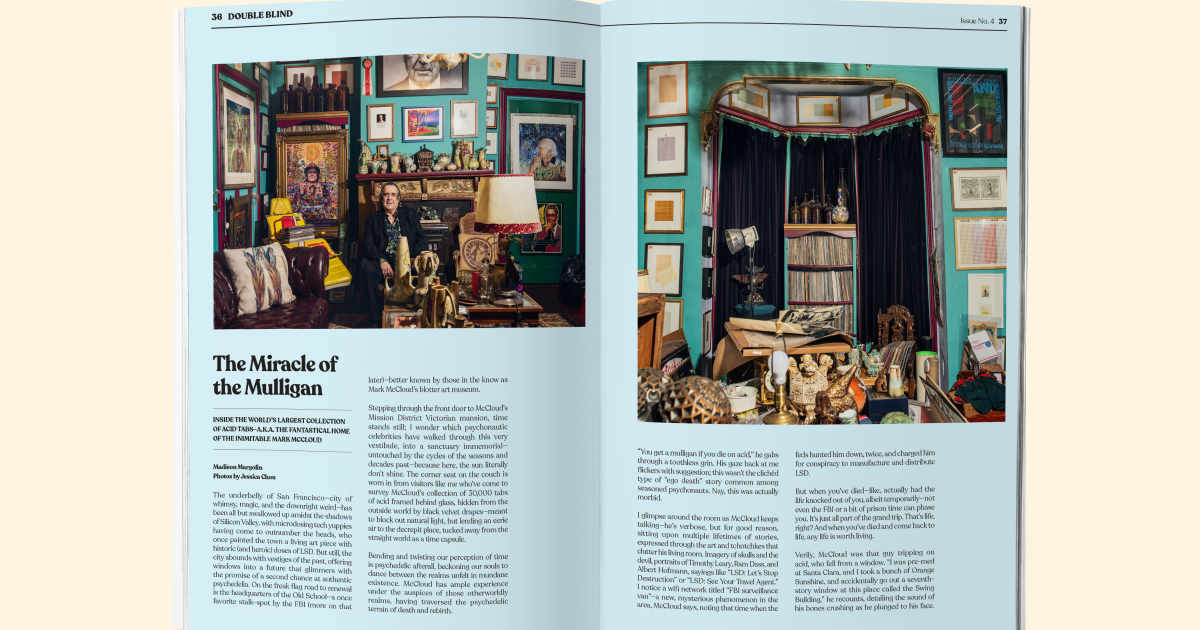 As the cannabis market expands, it's difficult to keep track of the many products that launch every week. Benzinga put together a short list of some of the most interesting new cannabis products.
Canndescent's Justice Joints
Canndescent launched it's fourth brand, Justice Joints, a non-profit cannabis brand. 100% of proceeds will be donated to social justice causes.
Specifically, Justice Joints will donate all profits to aiding the participation and ownership of BIPOC communities within the cannabis industry and to prisoner release, expungement and reentry programs for those convicted of nonviolent cannabis offenses.
Justice Joints was created to spread awareness around the power of legalization while giving back to those most affected by the criminalization of cannabis. By launching Justice Joints, Canndescent hopes to create a platform where both consumers and retailers can spark change in the world through cannabis consumption.
"We see Justice Joints as a vehicle to unlock the giving and activist power of the entire cannabis community to make an impact. Right now, it's 100% of our profits on related sales; over time, we'll facilitate the ability for interested retailers and suppliers to donate their profits as well," Canndescent CEO Adrian Sedlin says.
Justice Joints are now available in licenced dispensaries throughout California.
DoubleBlind Issue 04
DoubleBlind Issue 04 is now available for pre-order, for a mid-December delivery.
"We're at a vital moment in history for the psychedelic movement," shared co-founder Madison Margolin. "It's now widely accepted among folks in the field that psychedelics will be legal in the next decade as prescription medications. So now, the question becomes: what will that look like?"
In its fourth issue, DoubleBlind dives into all the novel psychedelic medicines that are being developed right now, companies that are trying to take the 'trip' out of the trip, and how psychedelics can help us reimagine what truly conscious business models look like."
The issue also highlights indigenous voices, and pays "homage to the father of Amazonian art Pablo Amaringo," says co-founder Shelby Hartman.
It also has "a stunning photo essay of the Matses, an indigenous group who recently created the first-ever indigenous encyclopedia of Amazonian plant medicines" as well as "an intimate look at the ongoing struggle of the Huichols, a native group to Mexico, to preserve the land where they've been collecting peyote for generations," she added.
The issue also features practical advice, like how to come out to friends and family as a psychedelic user, as well as a profile of the inimitable Mark McCloud, one of San Francisco's OG eccentrics whose claim to fame is having the largest collection of acid tabs in the world in his trippy Victorian mansion. And there's even more," added Margolin.
Altwell's CBD Infused Consumables
Altwell launched a line of curated kits that contain multiple products and are aimed at a use occasion or for a targeted function.
"We recognize CBD is a journey," stated Amy McDonald, CEO and president of Altwell. "Whether you are new to CBD or just new to Altwell, our Intro Kit will set you up with two of our best-selling products and an array of samples we can't wait for you to try. Settle your curiosity by trying various forms and dose levels, and find what works best for you."
Courtesy images.
© 2020 Benzinga.com. Benzinga does not provide investment advice. All rights reserved.
---